Posted by
Mike LaChance
Thursday, January 4, 2018 at 10:00am
| 1/4/2018 - 10:00am
"blames campus officials for her injury, arguing they should have stopped the protest"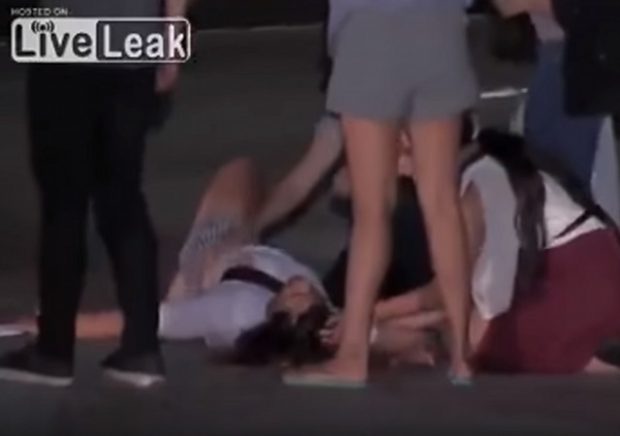 This happened a year ago but the lawsuit was just filed recently. The student blames the school for not stopping her from protesting on the highway. I'm not even kidding.
The College Fix reports:
Student protester hit by car as she blocked freeway sues UC San Diego

The University of California-San Diego is now embroiled in a personal injury lawsuit after an election protest gone wrong.

Mariana Flores, a sophomore at UCSD, was demonstrating against Donald Trump's victory on a busy San Diego freeway when a vehicle hit her. The accident crushed her pelvis, fractured her leg, and caused other serious injuries, reported The Guardian campus newspaper.

Flores, in her suit filed in late November, partly blames campus officials for her injury, arguing they should have stopped the protest before it got dangerous, according to news reports.

Flores' attorney did not respond to requests from The College Fix seeking comment. A UC San Diego spokesperson said that the university could not comment on pending litigation.

The Nov. 2016 protest had began at "Library Walk" and journeyed through campus. Next, demonstrators ended up on the I-5, a very large and busy eight-laned freeway that cuts through San Diego.
Here's a video of the incident. Strong language warning:
Featured image via YouTube.