Posted by
Mary Chastain
Wednesday, January 17, 2018 at 9:00am
| 1/17/2018 - 9:00am
The state needs new lines for the 2018 midterms.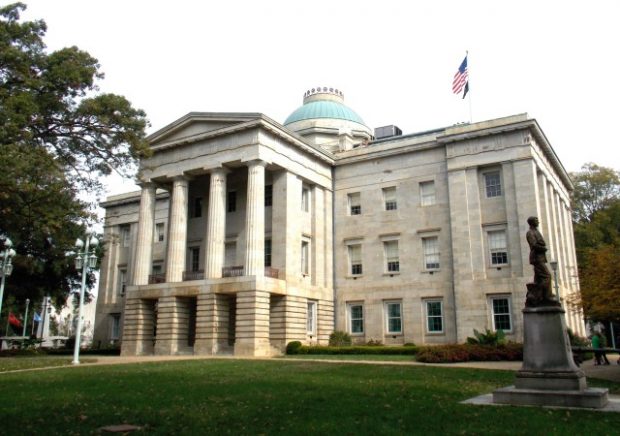 The U.S. District Court for the Middle District of North Carolina has told the state officials must redraw the congressional lines by next week after officials asked for a delay.
Judges James Wynn, William Osteen, and W. Earl Britt explained in their ruling that officials "have failed to meet their 'heavy burden' in seeking extraordinary relief' of staying this Court's order."
In the ruling, the judges explained the four factors the officials must have met, outlined in Hilton v. Braumskill:
(1) whether the stay applicant has made a strong showing that he is likely to succeed on the merits; (2) whether the applicant will be irreparably injured absent a stay; (3) whether issuance of the stay will substantially injure the other parties interested in the proceeding; and (4) where the public interest lies.'"
The judges concluded that the motion filed by the state "does not specifically address the four factors set forth in Hilton" and they even think that if the officials did, "they could not satisfy their 'heavy burden' to obtain the 'extraordinary relief' of a stay of this Court's Order."
The Republican lawmakers have appealed to the Supreme Court. Their attorneys tried to use two political gerrymandering cases the Supreme Court is currently considering (one in Wisconsin, another in Maryland) as a reason to delay. From Citizen Times:
But the lower court's judges — U.S. Circuit Judge Jim Wynn and District Judges William Osteen and Earl Britt — said the cases in the other states are different enough legally that their decision could stand no matter how the justices rule. For example, the Wisconsin matter involves legislative districts.

"Any decision the Supreme Court renders in those cases is highly unlikely to undermine all of the factual and legal bases upon which this court found the 2016 plan violated the Constitution and enjoined further use of that plan," the judges wrote.
If the state does not meet the requirements, the court will appoint a "special master" to help draw a new map.
The Hill reported earlier this month:
In a nearly 200-page opinion, the three-judge panel ruled that state Republicans drew excessively partisan districts when previously ordered to redraw the state's congressional map.

"Having concluded that the 2016 Plan violates the Equal Protection Clause, the First Amendment, and Article I of the Constitution, we now must determine the appropriate remedy," the court wrote in its opinion.

The court ordered the state to ensure that no further elections are conducted under the 2016 map and to redraw the map before the 2018 midterm elections.
This isn't the first time a court has struck down North Carolina's congressional lines. Last May, I blogged how the Supreme Court ruled that Republicans in North Carolina used race and not politics when they drew their congressional districts.
A few months later, federal judges told the state that officials had "to draw new General Assembly districts" that "impacted 28 of the state's 170 General Assembly districts, which the court said discriminated against African-American voters."