Posted by
William A. Jacobson
Friday, December 1, 2017 at 9:49am
| 12/1/2017 - 9:49am
What is the government getting in return?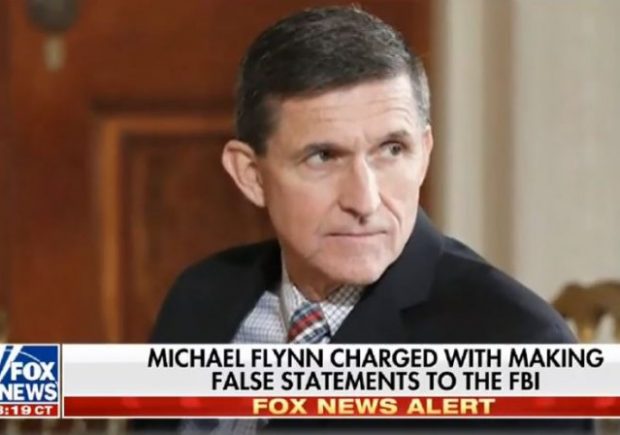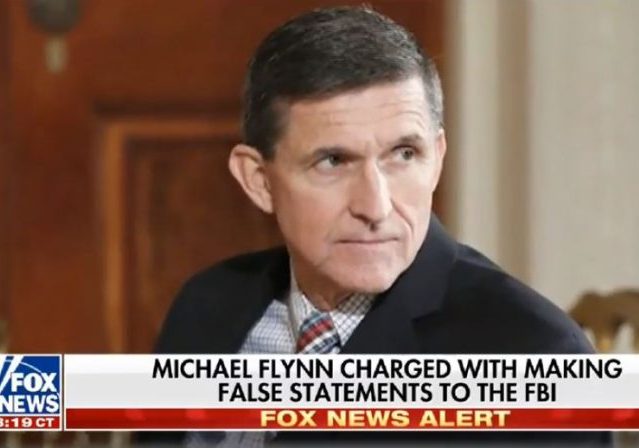 As predicted, Robert Mueller's investigation was more likely to find process crimes, such as making false statements to federal investigators, or crimes unrelated to alleged Russia collusion, than crimes related to actual collusion.
Mueller just charged Michael Flynn with lying to the FBI during a January 2017 interview (which predated Mueller) about conversations with the Russian ambassador in late December 2016, during the transition. Media reports are blurring this timeline, implying it was during the campaign.
Special counsel Robert Mueller has charged former Trump national security adviser Michael Flynn with "willfully and knowingly" making "false, fictitious and fraudulent statements" to the FBI regarding conversations with Russia's ambassador.

He is due to appear in court later Friday morning, a court spokesperson said. The White House declined to immediately comment.
Flynn is the first Trump administration official and the fourth connected to the campaign to be charged as part of Mueller's investigation into possible collusion between the Russian government and members of Trump's team, as well as potential obstruction of justice and financial crimes.

Trump's former campaign chairman Paul Manafort and his deputy Rick Gates were indicted last month; they pleaded not guilty. And Trump campaign foreign policy adviser George Papadopoulos pleaded guilty for making a false statement to the FBI over contacts with officials connected to the Russian government.
Here is the Criminal Information dated November 30, 2017 (pdf).
USA v. Michael Flynn – Criminal Information 11-30-2017 by Legal Insurrection on Scribd
There is widespread speculation is that because the government let him off "easy" with a single count, that he has helped Mueller in moving up the Trump administration food chain.
UPDATES:
Flynn's statement on his guilty plea:

Flynn statement says explicitly that he is cooperating with Mueller. Wow. Obviously more to come.

— Michael McFaul (@McFaul) December 1, 2017
Here is the statement from the White House lawyer:
"Nothing about the guilty plea or the charge implicates anyone other than Mr. Flynn," Trump attorney Ty Cobb says in statement, adding that the false statements Flynn made to FBI "mirror" false statements made to White House https://t.co/ndmzkFV6jg pic.twitter.com/z3uZ3Embf9

— CBS News (@CBSNews) December 1, 2017
ABC's Brian Ross is reporting Flynn is prepared to testify Trump directed him to make contact with the Russians during the campaign.
Bombshell. Flynn ready to testify against Trump & Trump family; will apparently say Trump told him to make contact with the Russians. This could be it. pic.twitter.com/5MJ53HbjHu

— Brian Klaas (@brianklaas) December 1, 2017
UPDATE ON LINK ABOVE — FAKE NEWS FROM ABC
That's a huge correction https://t.co/EIMaE0EkGu

— Peter J. Hasson (@peterjhasson) December 1, 2017
CLARIFICATION of ABC News Special Report: Flynn prepared to testify that President-elect Donald Trump directed him to make contact with the Russians *during the transition* — initially as a way to work together to fight ISIS in Syria, confidant now says. https://t.co/ewrkVZBTbc pic.twitter.com/GQAKwT1Eda

— ABC News (@ABC) December 2, 2017
Here's what's being reported on what happened during the plea hearing:
Prosecutors say Flynn on Dec. 29 called senior Trump transition team at Mar-A-Lago to discuss conversations with Kislyak; multiple conversations with the transition while he was having conversations with Kisyak about Russia sanctions and Russian response

— Manu Raju (@mkraju) December 1, 2017
ADDED:
Statement of the Offense (pdf.)
USA v. Michael Flynn – Statement of the Offense 11-30-2017 by Legal Insurrection on Scribd
Plea Agreement (pdf.)
USA v. Michael Flynn – Plea Agreement 11-30-2017 by Legal Insurrection on Scribd
[This post updated multiple times.]