Posted by
Mary Chastain
Wednesday, November 22, 2017 at 4:00pm
| 11/22/2017 - 4:00pm
Authorities have arrested one suspect in connection to the murder.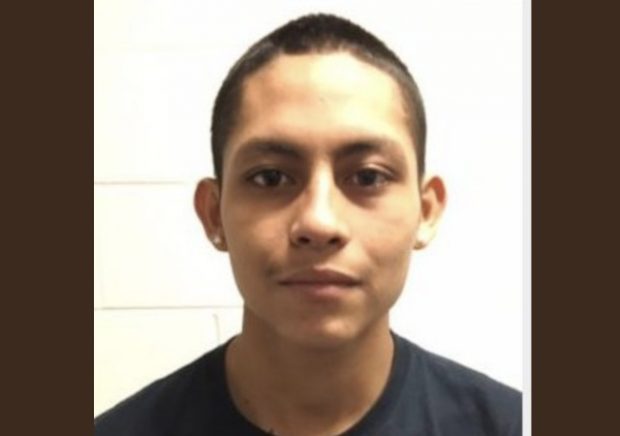 Remember during the Virginia governor race the left feigned anger over Republican candidate Ed Gillespie's ads on the problems the violent gang MS-13 poses?
Someone show the left the latest report to come out of Virginia's neighbor Maryland. Police said members of MS-13 stabbed a man 100 times, decapitated him, tore out his heart, and buried him in a shallow grave..with his heart on top of him.
BREAKING: MoCo Police say pack of MS-13 members decapitated + stabbed a man 100+ times.

They removed victim's heart + buried it with his body in shallow grave at Wheaton Regional Park.

This is the latest in a rising tide of local MS-13 violence.

***Read Charging Docs Below*** pic.twitter.com/OVSeIVRDDC

— Kevin Lewis (@ABC7Kevin) November 22, 2017
Authorities in North Carolina arrested alleged attacker Miguel "Timido" Angel Lopez-Abrego, 19. The court documents that the gang members planned the attack for two weeks. They lured the victim "into a park in Wheaton, Md." The gang members then allegedly stabbed the man over 100 times, decapitated, and dismembered. The medical examiner determined his "death a homicide from 'sharp force injuries.'"
The victim is a Hispanic man, 5'2″ and 126lbs. They said he had a "missing bottom tooth near the front of tooth" that "would have been obvious when he was speaking or smiling." They believe the gang killed him in early spring.
An informant told detectives about the killing in September. This informant told them "about a specific site to search in Wheaton Regional Park, where they found the grave and remains." They still have not identified the man.
From The Washington Post:
On the day of the killing, one gang member allegedly "waited near the edge of the wood line with a handheld, walkie-talkie radio to alert" other suspects when the victim arrived, according to court records.

Police wrote in court records that they think Lopez-Abrego was the first attacker to stab the victim in the chest with a 15-inch knife.

The charging documents do not cite a motive for the killing.

In late September, patrol officers for Montgomery County stopped a vehicle in which Lopez-Abrego was the passenger, police officials said. At the time, Lopez-Abrego was interviewed by detectives and he denied he was involved in the death of the man at the park, the court records state.
They could not find Lopez-Abrego again after that interview. The charging records did not show how they found him in North Carolina:
Lopez-Abrego did not speak during the court appearance. Officials from U.S. Immigration and Customs Enforcement issued a statement saying "Miguel Angel Lopez-Abrego, a citizen and national of El Salvador, is illegally in the U.S. and currently in immigration proceedings. On Nov. 4, ICE lodged a detainer on Mr. Lopez-Abrego with the Avery County Sheriff's Department in North Carolina after his arrest by local authorities."
.@mcpnews reports, the body of an unidentified man who was found in a Md. park had been stabbed by a MS-13 member over 100 times: https://t.co/1i7AaiFTkp pic.twitter.com/zTyxXDZ2SO

— ABC 7 News – WJLA (@ABC7News) November 22, 2017