Posted by
Mike LaChance
Thursday, November 30, 2017 at 10:30am
| 11/30/2017 - 10:30am
"We thank Mr. Scaramucci for his past service to Tufts and wish him well."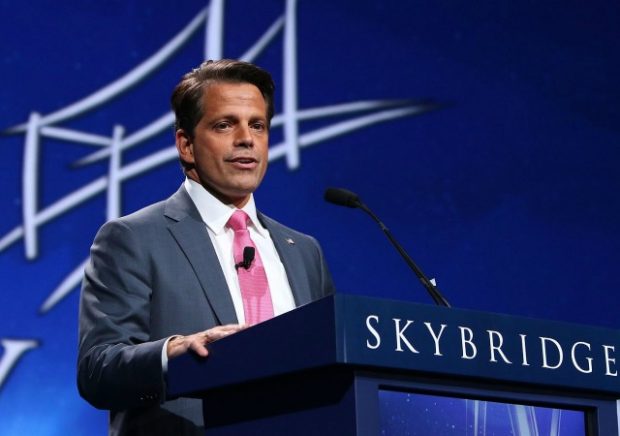 This happened so fast that I didn't even know he was working for Tufts. The guy goes through jobs pretty fast.
The Daily Caller reported:
Scaramucci Resigns From Tufts University Advisory Board After Student Op-Ed

Former White House communications director Anthony Scaramucci resigned Tuesday from his post at Tufts University after threatening to sue over a student journalism piece he insisted was defamatory.

Admiral James Stavridis, dean of Tufts' Fletcher School of Law & Diplomacy, informed students at the university of Scaramucci's resignation Monday morning, according to correspondence obtained by The Daily Caller News Foundation.

"This morning, Anthony Scaramucci informed The Fletcher School that he is resigning his position on the school's Board of Advisors, effective immediately," said Stavridis in his email to students. "We thank Mr. Scaramucci for his past service to Tufts and wish him well."

"A man who is irresponsible, inconsistent, an unethical opportunist and who exuded the highest degree of disreputability should not be on the Fletcher Board," Tufts graduate student Camilo Caballero wrote in an op-ed on Scaramucci.