Posted by
Mike LaChance
Monday, October 30, 2017 at 1:30pm
| 10/30/2017 - 1:30pm
"These fees appear to be another attempt by the administration to limit free speech"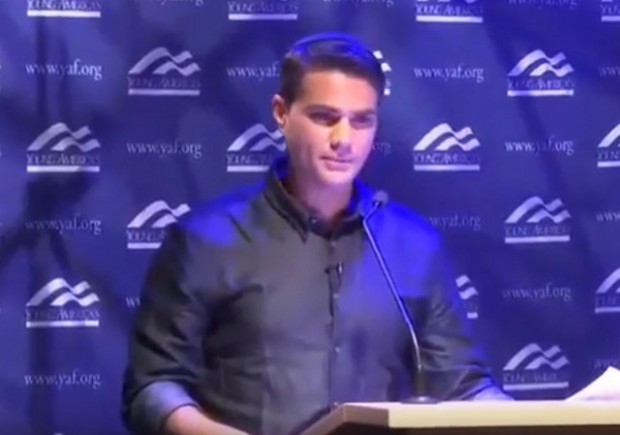 The security fees should be paid by the student protesters who make security necessary.
The College Fix reports:
Bruin Republicans protest 'unconstitutional security fee hurdles' ahead of Ben Shapiro speech

The Bruin Republicans are fighting against what they contend is UCLA's plans to unconstitutionally impose hefty extra security fees on them for an upcoming speech by conservative firebrand Ben Shapiro.

"These fees appear to be another attempt by the administration to limit free speech on campus," Jordan Sadlier, president of the Bruin Republicans, told The College Fix.

Scheduled for Nov. 13, Shapiro's speech, titled "The Rise of the Campus Fascism," will likely deal with the issue of restricted conservative speech on college campuses. Bruin Republicans admit the event may be controversial.

"Interference is always a possibility," a member said at their meeting Wednesday. "People have the right to peacefully protest, but we will do whatever it takes in order to make sure Ben Shapiro gets to speak."

UCLA administration will pay for all the security fees if students, faculty and staff make up at least 70 percent of the audience. However, if that audience criteria is not met, and the campus levies extra security fees on the Bruin Republicans, that would be a violation of Supreme Court precedent, the group said.

The conservative lawfirm Alliance Defending Freedom has sent a letter to campus leaders asserting as much, adding in a news release that the student GOP political group faces "unconstitutional security fee hurdles" as a result of the audience criteria policy.