Posted by
Mark Finkelstein
Sunday, August 6, 2017 at 10:30am
| 8/6/2017 - 10:30am
"the continuing march forward of an attempted authoritarian regime"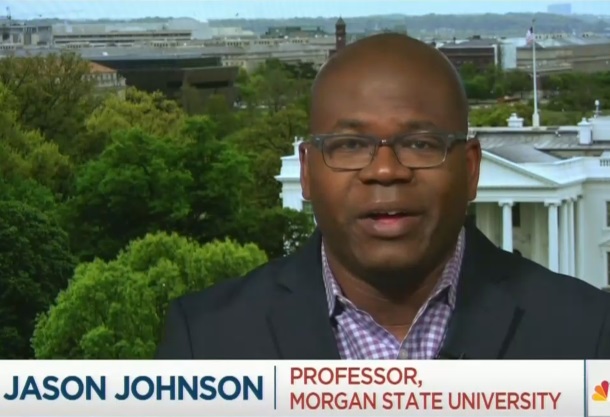 On Al Sharpton's MSNBC show this morning, Jason Johnson depicted the Trump administration as engaging in "the continuing march forward of an attempted authoritarian regime." He accused the administration of seeking "the bit-by-bit destruction of democracy."
Johnson is a professor at Morgan State University, a prominent HBCU, and is political editor of The Root, an African-American oriented online publication owned by Univision.
AL SHARPTON: I mean, what are we looking at here this week?

JASON JOHNSON: The continuing march forward of an attempted authoritarian regime. The only thing that we can be comfortable with as Americans is the sheer incompetence of this administration, that they haven't been more effective in implementing the bit-by-bit destruction of democracy that people like Steve Bannon are seeking and people like Jeff Sessions are complicit in attempting to create.
Bonus Coverage: Ex-Apprentice Member Accuses Parts of Trump Base of "Pure Racism"
In the following segment, Tara Dowdell, a former member of The Apprentice cast turned Dem strategist, said that "for some in the [Trump] base, a big part of it is just pure racism." Responded Sharpton: "well, that's what he ran on."