Posted by
Mary Chastain
Thursday, July 20, 2017 at 6:00pm
| 7/20/2017 - 6:00pm
You need a license to dog-sit in New York City!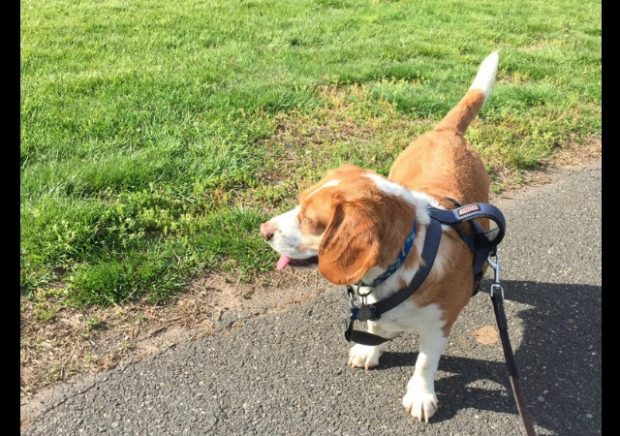 New York City users of the pet-sitting app Rover have discovered that dog-sitting without a kennel license is illegal in the city. New York Daily News reported:
The health code bans boarding, feeding and grooming animals for a fee without a kennel license — and says those licenses can't be issued for private homes.

—

Health Department general counsel Thomas Merrill sent a letter last October to DogVacay.com, which has since been bought by Rover, warning that its users were breaking the law and asking the company to require sitters to confirm they have a license before joining up. The app has not done so.

No full-scale crackdown followed, but at least two apartment residents were slapped with violations in November and December for caring for pets without a permit. Fines start at $1,000.
The health department has tried to justify the law:
"To ensure the health and safety of pets and reduce risks to public health, the NYC Health Code requires certain businesses to obtain a Health Department permit and comply with necessary regulations – this includes animal boarding facilities and kennels," he [spokesman Julien Martinez] said. "We also conduct inspections of these facilities to make sure animals would be secure and safe."
The Gothamist also spoke to the health department:
According to the Health Department, the rarely enforced law is intended to protect animals from neglect, and "does not apply to the average New Yorker who may pet sit for friends, family, and neighbors." However, online portals for pet-sitting like Rover and DogVacay (which Rover recently acquired), do "facilitate illegal boarding," the spokesperson told Gothamist.
Rover has registered 95,000 pet owners in New York City and 9,000 sitters. It's managed to earn $4.1 million in the past year.
The New York Daily News continued:
"If you've got a 14-year-old getting paid to feed your cats, that's against the law right now," said Rover's general counsel John Lapham. "Most places right now continue to make it easier to watch children than animals, and that doesn't make any sense."

Pooch owners often find it cheaper and easier than sending their dog to a kennel, while others prefer to have their pet in someone's home rather than kept in a cage for much of the day, Lapham said. "You [are telling] the middle class you can't own dogs unless you can pop in your Range Rover and drive to Connecticut for a boarding facility," he said.
City Council health committee chair Corey Johnson will draft legislation to get rid of the law:
"It's so crazy," said Johnson (D-Manhattan). "There are millions of cats and dogs in New York City, and people I think believe they can pet sit or have someone pet sit for them. To have a law on the books that says that's illegal is antiquated and not practical."
Chad Bacon, 29, became a dog-sitter through Rover and has earned enough to make it his full-time job:
"The laws are antiquated," said Chad Bacon, 29, a dog sitter in Greenpoint, Brooklyn, with the app Rover. "If you're qualified and able to provide a service, I don't think you should be penalized."

—

"I was looking at it as a way to pay bills in the meantime," he said. "It's become a full-time job."
Cheryl Smart, 30, told the publication that she felt "nervous" about using Rover at first, but she "checked out the sitter's home in advance." She liked it and so did her dog:
"It's up to the owner to go and make sure that it's safe," she said. "The moment you hand the leash over to someone else, that's a responsibility, that's your choice as a pet owner."