Posted by
Kemberlee Kaye
Saturday, July 1, 2017 at 2:00pm
| 7/1/2017 - 2:00pm
'To me, marriage as defined in the German basic law means the marriage between husband and wife'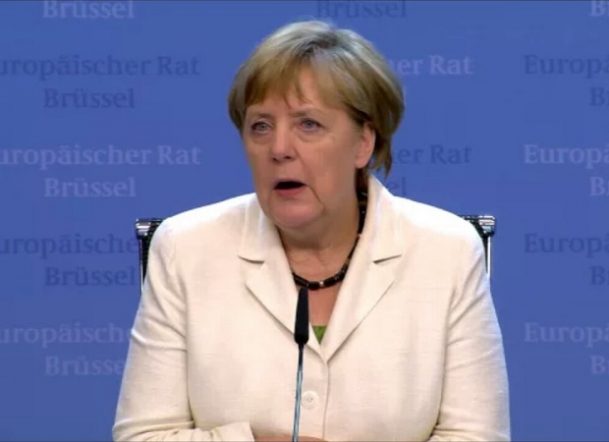 A bill legalizing gay marriage did not have the German Chancellor's support. Merkel has repeatedly stated she believes marriage is between a husband and a wife, though her views on adoption by same-sex couples have changed.
Despite Merkel's opposition, the bill passed.
From The Daily Mail:
German Chancellor Angela Merkel today voted against a law to legalise same-sex marriage, but was defeated when the bill was passed by a huge majority.

Parliament voted in favour by 393 votes to 226 but the German chancellor maintained her belief the union was the preserve of a man and a woman.

'To me, marriage as defined in the German basic law means the marriage between husband and wife,' she said shortly after the vote.

Gay and lesbian activists waving rainbow flags cheered in joyful celebration of the historic vote as some parliamentarians inside the hall threw confetti in the air.

'Choose Love,' read one banner in the about 100-strong crowd outside Chancellor Angela Merkel's office and near the Reichstag building housing the lower house.

Champagne corks popped and whoops, cheers and whistle blasts went through the crowd braving summer rain as news broke that lawmakers inside the chamber had passed the historic bill.
Follow Kemberlee on Twitter @kemberleekaye