Posted by
Mark Finkelstein
Wednesday, April 26, 2017 at 10:00am
| 4/26/2017 - 10:00am
Scarborough: "don't do that. People are going to do stuff to that."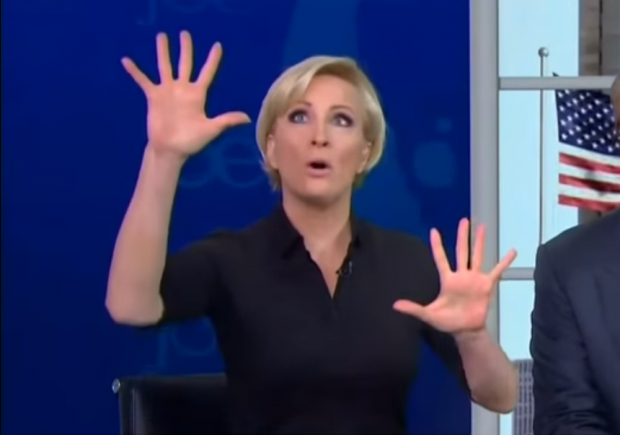 There's a wall being built on the Mexican border.
You just can't see it. But Mika Brzezinski could feel it.
On today's Morning Joe, Brzezinski mimed an invisible border wall.
Mika's shtick came in the course of a discussion suggesting that the Trump administration might settle for less than a 2,200 mile-long wall, substituting surveillance of various types. Joe Scarborough helpfully suggested "wild coyotes wearing cameras."
Joe told Mika to stop her act, warning "don't do that. People are going to do stuff to that," presumably imagining memes that web wags might develop.
"Is that dirty? I'm miming a wall. Is that dirty?", inquired Mika. She was assured that it was not.