Posted by
Mary Chastain
Friday, March 17, 2017 at 3:00pm
| 3/17/2017 - 3:00pm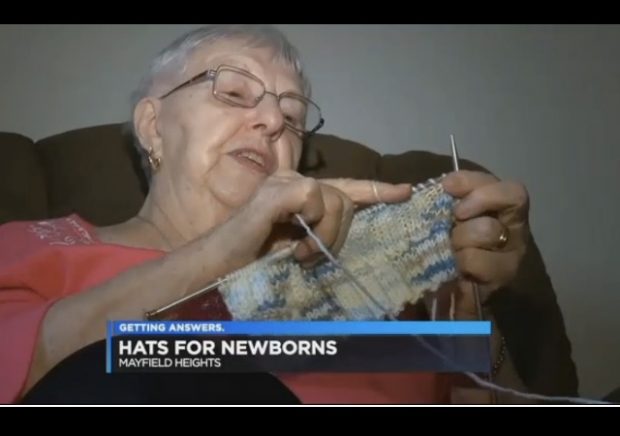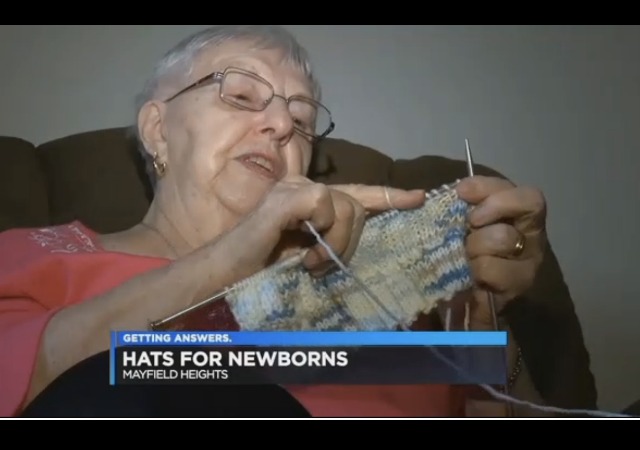 Time for a lovely heartwarming story! Barbara Lowe, 90, has knitted over 2100 hats for newborns at Hillcrest Hospital in Mayfield Heights, OH, for the past eight years:
"I'm thinking back that the babies who got the hats that are gonna be 8 years old this year and I'm like oh my gosh, where's the time going?" she said.

She can tell you exactly how many hats she's made with her own two hands.

"2100. That's a lot of hats, that's a lot of babies!" Lowe said laughing.

Nurses put the babies in the hats, after they're born. Doctors say this time is crucial because babies lose heat through their heads.

"We want everyone to go outside with a hat on, certainly a newborn but when they're in the bed sleeping, we don't want them wearing a hat. Once their done with their initial warming period because it can be not safe," said Mary Bartos, MSN, RN, Hillcrest Hospital.

Most of the parents don't know where the hats come from. But when they find out they feel it's a blessing.

It helps medically and looks nice aesthetically," said Hiba Rosace. She delivered twin girls Sofia and Isabelle Tuesday morning and both were gifted with Lowe's hats.

"That's high-quality stuff right there, I don't know how to do that," said Allison Winter.
Lowe pays for all her supplies out of her own pocket, but she told the media "there's nothing else she'd rather do." You can donate funds to help her pay for her yarn:
If you'd like to donate to Barbara's yarn fund, please make checks out to The Cleveland Clinic Foundation, and include the fund number T86042 on the memo line. They may be mailed to the following address:

Cleveland Clinic/Philanthropy Institute
PO Box 931517
Cleveland, OH 44193-1655
Cleveland 19 News Cleveland, OH