Posted by
Mary Chastain
Monday, February 6, 2017 at 2:30pm
| 2/6/2017 - 2:30pm
Members of Parliament have signed a petition to stop a Trump speech.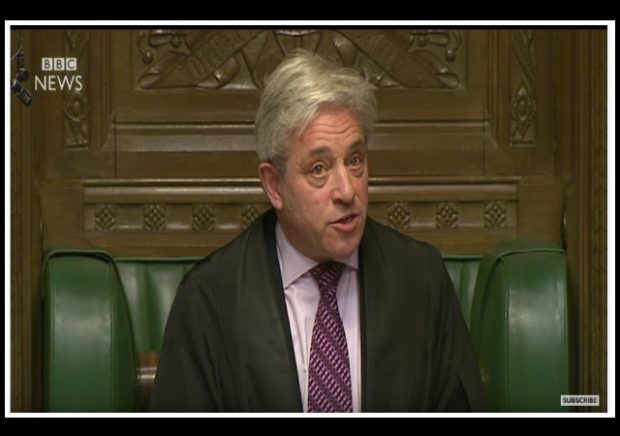 UK House of Commons Speaker John Bercow has announced he does not want President Donald Trump to speak at Parliament during a state visit. Bercow does not want any Members of Parliament (MP) to face backlash over the president's speech.
So if Trump does make a speech, he may have to give it at the Royal Gallery instead of Westminster Hall, which was built in the 11th century. The Royal Gallery came into completion "800 years later and currently covered in scaffolding."
British Prime Minister Theresa May invited Trump when she met with him last week at the White House.
CNN reported:
"Before the imposition of the migrant ban I would have myself have been strongly opposed to an address by President Trump at Westminster Hall," he told MPs on Monday. "After the imposition of the migrant ban, I am even more strongly opposed."

"We value our relationship with the United States," Bercow insisted, adding that "if a state visit takes place, that is way beyond and above the pay grade of the Speaker."

"However as far as this place is concerned I feel very strongly that our opposition to racism and to sexism and our support to equality before the law and an independent judiciary are hugely important considerations in the House of Commons," he said.
At least 163 MPs signed a petition to deny Trump the ability to speak at Westminster Hall. Bercow noted that "an address by a foreign leader to both Houses of Parliament is not an automatic right, it is an earned honor." He will also oppose Trump from speaking at either location.
From The Telegraph:
The motion said signatories "deplore" Mr Trump's crackdown on refugees from predominantly Muslim countries as well as his comments on women and torture.

Stephen Doughty, the Labour MP behind the demand, said denying Mr Trump a Westminster Hall address would be a "victory" for the "standards and principles of Parliament".
Trump plans to visit on February 20, but a petition to withdraw the invitation has gained 1.6 million signatures. MPs will debate the petition along with a petition that supports the invitation, even though that one only has 100,000 signatures.
President Barack Obama became the first U.S. president to address both Houses of Parliament in 2011 in Westminster Hall, which Bercow happily took in:
Mr Bercow spoke before Mr Obama's address and praised the occasion. "This Hall has witnessed grim trials and the sentencing to death of a king, coronation banquets, ceremonial addresses and the coffins of those receiving the last respects of our people," he said.

"Few places reach so far into the heart of our nation. Yet until today, no American president has stood on these steps to address our country's Parliament. It is my honour, Mr President, to welcome you as our friend, and as a statesman."