Posted by
Fuzzy Slippers
Sunday, January 1, 2017 at 3:30pm
| 1/1/2017 - 3:30pm
"I listened to Secretary Kerry's speech, I think it's very unfair to Israel what happened"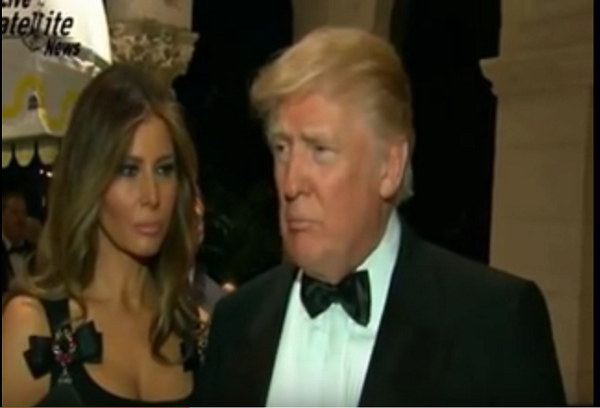 At a New Year's Eve function last night, President-elect Trump iterated his strong support for Israel.
Watch:
REPORTER: "Do you feel like president Obama has been trying to undermine you at all in some of the last-minute actions he's taken?"
TRUMP: "I spoke to him yesterday. He's been very nice on the phone. We have a very good relationship. Look, we have to protect Israel. Israel to me is very, very important. We have to protect Israel. And I disagree with what he's done there. I listened to Secretary Kerry's speech, I think it's very unfair to Israel what happened.
REPORTER: (inaudible)
TRUMP:  Make America great again, okay? You can do that one.
REPORTER:  Thank you very much. Happy new year."
תודה על תמיכתך הנשיא הנבחר טראמפ! ????????????????

Thanks for your support, President-elect Trump! ????????????????@realDonaldTrump pic.twitter.com/4SOD9hVwCP

— Benjamin Netanyahu (@netanyahu) January 1, 2017
It's almost surreal that it's post-worthy to note that an American leader supports Israel, but that is where the disastrous Obama presidency has left us.  January 20th can't come soon enough.