Posted by
Mary Chastain
Thursday, January 5, 2017 at 9:30pm
| 1/5/2017 - 9:30pm
She left Fox News in September.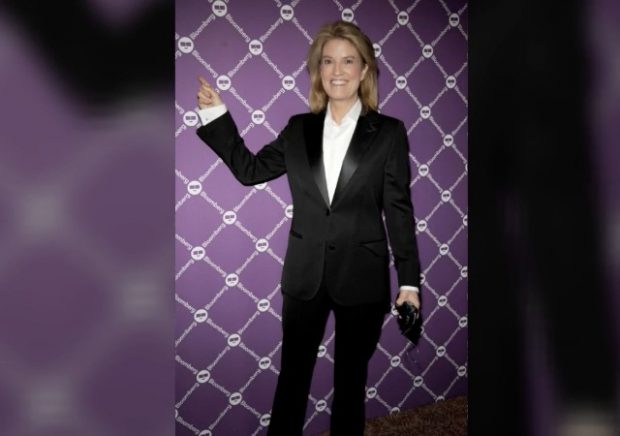 NBC/MSNBC continues to grab Fox News people. Former host Greta Van Susteren will join the network only a few days after Megyn Kelly announced her new shows and roles at NBC:
"I'm thrilled to start my next chapter at MSNBC," Van Susteren said. "The network is the right destination for the smart news and analysis I hope to deliver every day, and I look forward to joining the talented journalists and analysts I respect there."

Susteren also acknowledged her move in a flurry of Thursday tweets, noting the recent trend of network-hopping and the fact that she's moving from a right to left-leaning outlet.

"It is strange that way we all seem to keep working w/ each other at different networks," she wrote. "Very excited about #MSNBC."
Van Susteren left Fox News in September after 14 years, saying the network had "not felt like home" for a few years. She left right after former CEO Roger Ailes left after former host Gretchen Carlson filed a sexual harassment lawsuit against him.
Van Susteren broke the news the day Fox News agreed to settle with Carlson for $20 million.
At MSNBC, Van Susteren will host For the Record With Greta at 6PM ET, replacing With All Due Respect. The network hopes her show will "bridge the gap between daytime and primetime." The network stated:
"For the Record with Greta" will provide news coverage and analysis of the day's top headlines spanning politics and beyond. The early evening broadcast will build on MSNBC's strategic shift to a breaking news focus during the day and, along with "MTP Daily" and "Hardball," will provide one of the key bridges to primetime. MSNBC marked its most-watched year ever in 2016, and was the fastest growing top 100 cable network in weekday prime.

"Greta is a true pro with a proven record of tough journalism," said [MSNBC President Phil] Griffin. "Her broad range of experience and sharp news judgment will be of great value to MSNBC as we build on our momentum going into a new year and a new administration."