Posted by
Fuzzy Slippers
Sunday, December 11, 2016 at 3:00pm
| 12/11/2016 - 3:00pm
"I won because … great, great American people have been forgotten"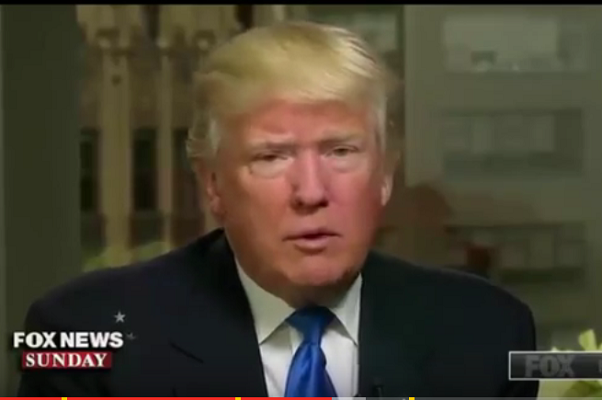 President-elect Trump sat down with Chris Wallace this morning and discussed a range of topics from the latest on Russia's purported hacking or influence in the election to his decisions on making government more efficient to his choices for his cabinet to trade.
Trump, meanwhile, told Fox News he wants to make government more efficient, especially when it comes to the EPA."EPA, you can't get things approved. I mean, people are waiting in line for 15 years before they get rejected, okay? That's why people don't want to invest in this country," he said. "… So we're going to clean it up. We're going to speed it up and, by the way, if somebody is not doing the right thing we're not going to approve."

But asked if he'll take a "wrecking ball" to the Obama legacy, Trump said, "No. I don't want to do that at all."
Speaking about his cabinet, President-elect Trump explains his choice of generals for key national security positions.
Fox News continues:
Trump went on to defend his selection of several retired generals for key positions, including secretary of Defense and Homeland Security.

"I like generals. I think generals are terrific, you know? They go through schools and they sort of end up at the top of the pyramid. And it's like a test. They passed the test of life. … And I like the three that I have very, very much," he said.

He also said he's "getting very, very close" to picking a secretary of State nominee, amid indications he's leaning toward ExxonMobil boss Rex Tillerson.

"He's much more than a business executive. … He's a world-class player," Trump said of Tillerson, without confirming the choice.
Asked about free trade, he responds to concerns that he is opposed to the free market.
As for Trump's recent attempts to pressure American companies not to move operations abroad, the president-elect was unapologetic and denied that moving and selling back to America represents the free market.

"That's the dumb market, okay? That's the dumb market. I'm a big free trader, but it has to be fair," Trump said. "We're being stripped of our workers."

He said he wants to pursue a 35 percent tax on companies that leave, saying, "There are going to be consequences."

He predicted "nobody's going to move."
With regard to China and other foreign countries, he said "they're eating our lunch."
President-elect Donald Trump said he remains "open-minded" on issues involving the environment.

"I'm very open-minded. I'm still open-minded," Trump said in an interview that aired Sunday on "Fox News Sunday."

"Nobody really knows. Look, I'm somebody that gets it, and nobody really knows. It's not something that's so hard and fast."

Trump claimed other countries are "eating our lunch." He pointed to places like China and Mexico, where he said people don't have to wait years to get an approval to build a plant.

"They build it like the following day or the following week. We can't let all of these permits that take forever to get stop our jobs," the president-elect said during the interview.

"I won because of the fact that people that are great, great American people have been forgotten. I call them the forgotten man and the forgotten woman."
Watch the full interview: