Posted by
Fuzzy Slippers
Sunday, September 4, 2016 at 10:30am
| 9/4/2016 - 10:30am
The EU is "no longer the only choice for the nations of Europe"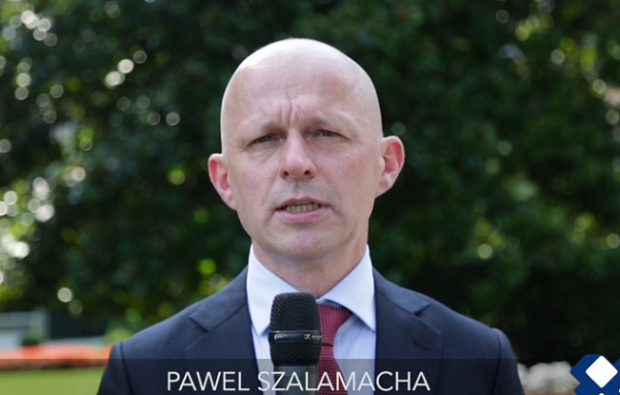 Brexit has caused quite the kerfuffle among the countries of the European Union (EU), and amid the dire warnings of lasting DOOOM!, the Polish Finance Minister notes that Brexit shows that the EU is not the only option for the nations of Europe.
The U.K.'s Brexit vote may have changed attitudes to the European Union across the continent, Polish Finance Minister Pawel Szalamacha told CNBC Friday, adding that the decision showed that the EU is "no longer the only choice for the nations of Europe."

Szalamacha suggested that more countries could be prompted to leave the 28-nation bloc, such as those "with a strong sense of identity, some of the Nordic countries," or even some countries who may "feel that their destiny … is no longer within their hands."

He added, "I don't think it's a sensible policy just to rely on the decisions of the major international players," not least because "some policy mistakes were committed."
Szalamacha goes on to say he supports decentralizing the EU's power base in Brussels so that countries can have more control over their own economies and markets.
CNBC continues:
Szalamacha also spoke of decentralizing power from the EU's headquarters in Brussels, as Poland "deserves its own development agenda." He added that "the country needs to formulate on its own" and "put more stress on its domestic resources."

With regards to Poland's own governance, Szalamacha asserted that there was "no discrimination against the foreign capital" in his country, despite its hard hitting banking and retail taxation structures which some have accused of privileging domestic companies. Szalamacha compared Poland's banking levy in particular to those in several other European countries.

He asserted that his government's policy was "stable and predictable."
Szalamacha is putting his money where his mouth is in this latter regard.  Poland is currently attempting to wrest control of its banking industry from Brussels and to that end Szalamacha has required a fair price for Bank Pekao.
The Polish government favours a purchase of UniCredit's (CRDI.MI) Polish lender Bank Pekao PEO.WA by domestic insurer PZU PZU.WA but the price must be fair, the finance minister said on Saturday.

Italy's largest bank by assets UniCredit (CRDI.MI) is mulling the sale of a number of assets, including its 40.1 percent stake in Pekao, as it seeks to bolster its balance sheet and limit the size of a capital increase many analysts see as inevitable.

Sources have said PZU, Poland's biggest insurer, is in talks with UniCredit over a possible deal but according to press reports the two sides are haggling over price.

Speaking on the sidelines of the Ambrosetti Forum in northern Italy, Polish Finance Minister Pawel Szalamacha said a fair price for UniCredit's stake in Pekao, the country's second biggest bank, included a premium because it would grant control over the lender.

UniCredit's holding is currently worth about 3.1 billion euros ($3.46 billion) on the Warsaw stock exchange.

The negotiations are part of the Polish government's wider agenda of taking back control of the country's banking sector, which is majority-owned by foreign investors.
Szalamacha explains the reason for Poland's decision not to adopt the Euro: