Posted by
Mark Finkelstein
Wednesday, September 21, 2016 at 10:39pm
| 9/21/2016 - 10:39pm
Kudos to Chris For Giving Trump Credit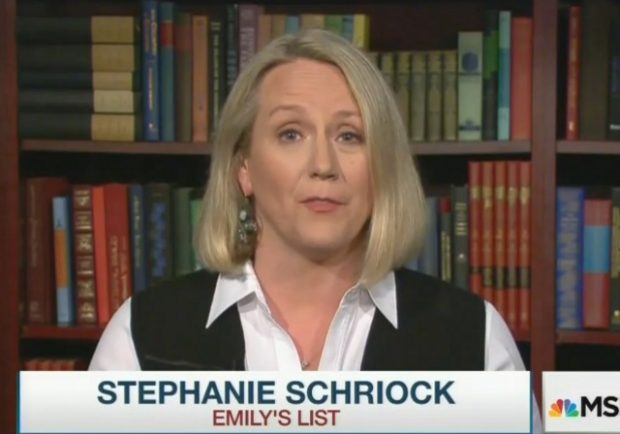 This Insurrectionist regularly monitors Chris Matthews' Hardball show. And while there's little doubt that come November 8th Matthews will pull the lever for Hillary, he has given Donald Trump a fairer shake than other MSNBC hosts. I chalk it up to Matthews' regular-guy upbringing. Factoid: Matthews did a short stint as a Capitol Hill police officer.
A striking example of Matthews' relative fairness came tonight. After airing a clip of Trump criticizing the police shooting of an African-American man in Tulsa, OK, Matthews repeatedly pressed Hillary surrogate Stephanie Schriock, the president of the pro-abortion rights EMILY's List, to agree that Trump was "right in saying that." She clumsily dodged and weaved, but under persistent questioning by Matthews, Schriock eventually conceded "yes, I think so." Said a satisfied Matthews: "that's all I'm asking."
We don't have all the facts about the Tulsa shooting.  We don't know whether Trump's criticism of it was well-founded.  But Matthews clearly thought Trump was right, and it was notable to watch Matthews press a Hillary fan to acknowledge that.
CHRIS MATTHEWS: Well for his part, Donald Trump focused on the shooting in Tulsa which he said he was troubled by. Let's watch.

DONALD TRUMP: I must tell you I watched the shooting in particular, in Tulsa. and that man was hands-up, that man went to the car hands up. Put his hand on the car. I mean, to me it looked like he did everything you're supposed to do and he looked like a really good man. This young officer, I don't know what she was thinking, I don't know what she was thinking. But I'm very, very troubled by that. Did she get scared? Was she choking? What happened? But maybe people like that, people that choke, people that do that, maybe they can't be doing what they're doing. Okay? They can't be doing what they're doing. So we all respect our police greatly. And they will just to have get better and better and better.

. . .

MATTHEWS: Stephanie, weren't you impressed to hear what Donald Trump said today? Saying, I thought that might have been a suspect using that legal, that police term. That guy had his hands in the air. He was doing what he apparently was ordered to do by the police officer and he still got shot and killed. Was Trump right in saying that?

STEPHANIE SCHRIOCK: [pauses, seems at loss for words] Well, I think we, we've seen —

MATTHEWS: Was Trump right in saying that?

SCHRIOCK: That? On that with regard to the video? I mean it definitely looked like something went very awry. It shouldn't have happened. It should not have happened.

MATTHEWS: Was Trump right in saying that?

SCHRIOCK: Well, I mean, yes. I think so. I think so.

MATTHEWS: Okay, that's all I'm asking.