Posted by
Fuzzy Slippers
Sunday, July 17, 2016 at 6:30pm
| 7/17/2016 - 6:30pm
"Viewed more than 11 million times and shared around a quarter million times on Facebook"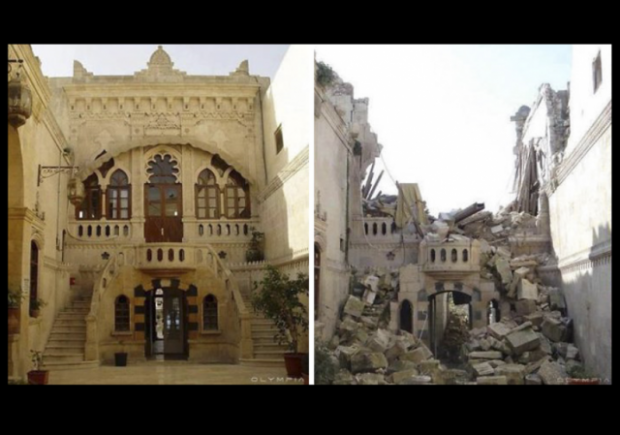 David Wolfe, a California resident, has created a video on his Facebook page showing the results of the Syrian civil war in "before" and "after" images has gone viral.
A video produced by Los Angeles resident David Wolfe showing the vast destruction since the outbreak of the civil war in Aleppo, Syria's largest city, has gone viral. Posted on Wolfe's Facebook fan page, it has been viewed more than 11 million times and shared around a quarter million times on Facebook.

The photos used to put the video together are from the Bored Panda website, which noted that vast toll in human lives and the physical damage in Aleppo since 2012, including the city's Old City, which is a UNESCO World Heritage site.
Watch the video: