Posted by
Kemberlee Kaye
Friday, July 29, 2016 at 5:00pm
| 7/29/2016 - 5:00pm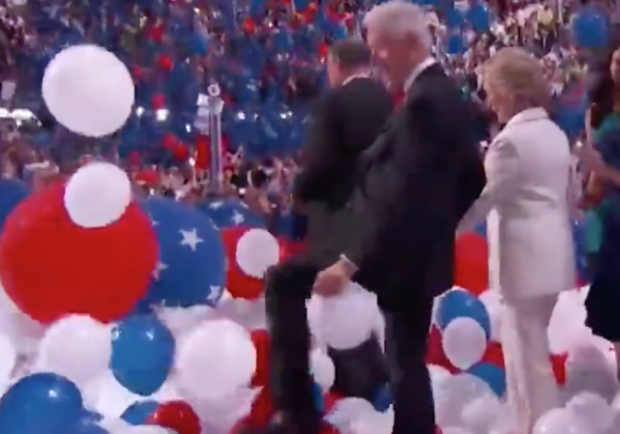 At long last, our national political convention nightmare is over.
Thanks to the magic of the internet, we're able to bring you the best moments from this year's Democratic National Convention, sound-free.
Me, when someone brings me a donut: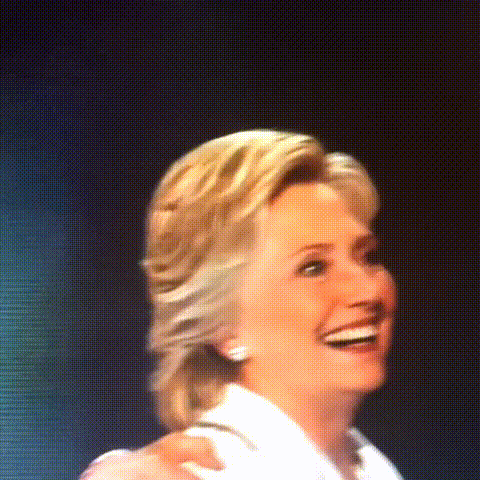 Bill Clinton, lover of balloons: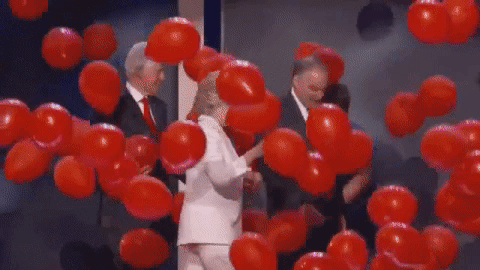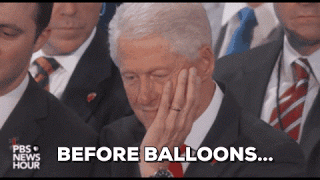 I know, I know, it's not a .gif, but it was too good not to include.
"LOOK! I got one!"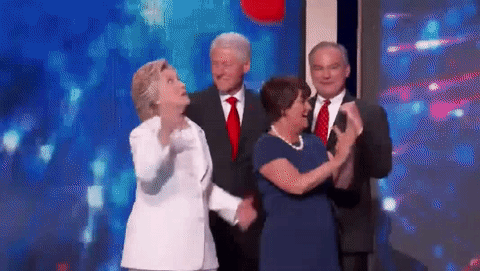 "Watch me as I awkwardly bang this gavel."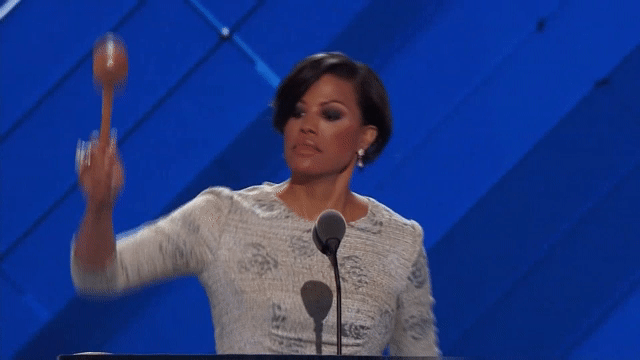 Carlos Danger says what we're all thinking: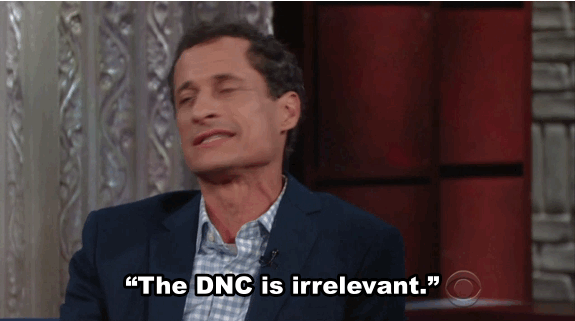 "HUUUUUUGE!!! Do you hear me?! HUGGGGEEEE!!!"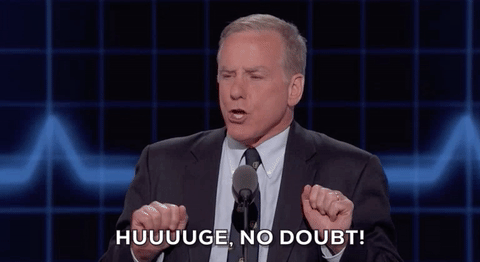 I know, we can't believe you're still pretending to be native American either: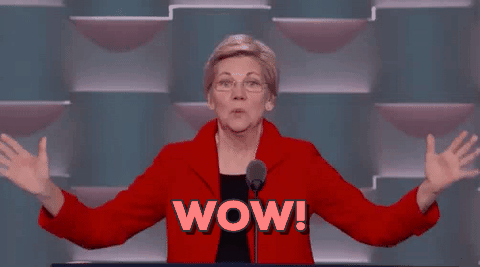 Follow Kemberlee on Twitter @kemberleekaye