Posted by
William A. Jacobson
Wednesday, April 6, 2016 at 7:00am
| 4/6/2016 - 7:00am
My lecture at the University of Chicago Law School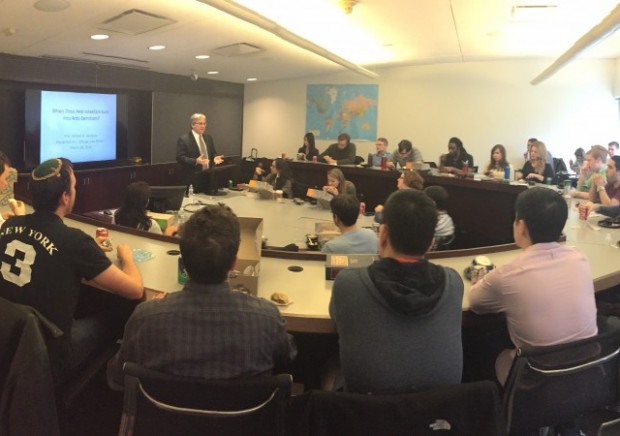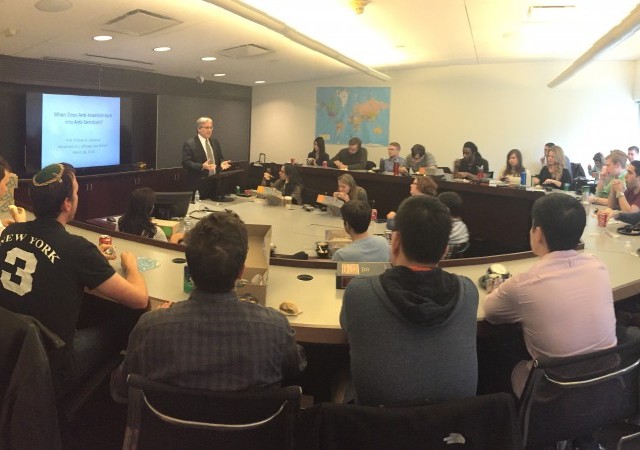 On March 28, 2016, I gave a lecture at the University of Chicago Law School, When Does Anti-Israelism Turn Into Anti-Semitism. The lecture was sponsored by the Office of the Dean of Students and the Louis D. Brandeis Center, Inc.
The video is embedded below and includes PowerPoint slides, which also are embedded below.
After laying out the background on the rise of anti-Semitism tied to the gross demonization of Israel by the Boycott, Divestment and Sanctions movement, I discussed the Sharansky 3-D Test, and the State Department guidelines, as to when anti-Zionism crosses into anti-Semitism.
I then used various images as a Rorschach test. Here are a couple of the images (all the images are in the video and slide show).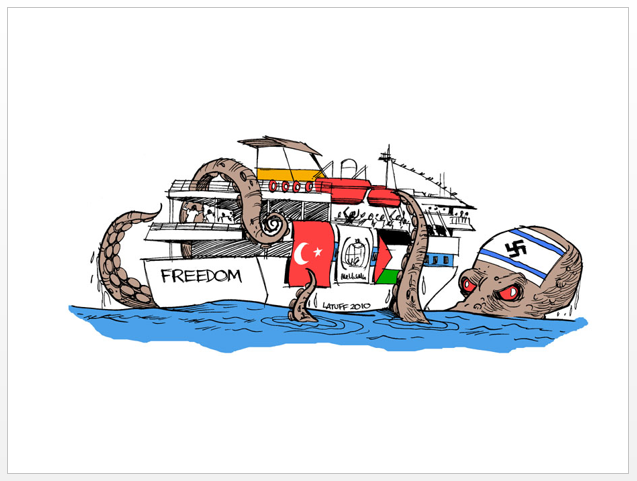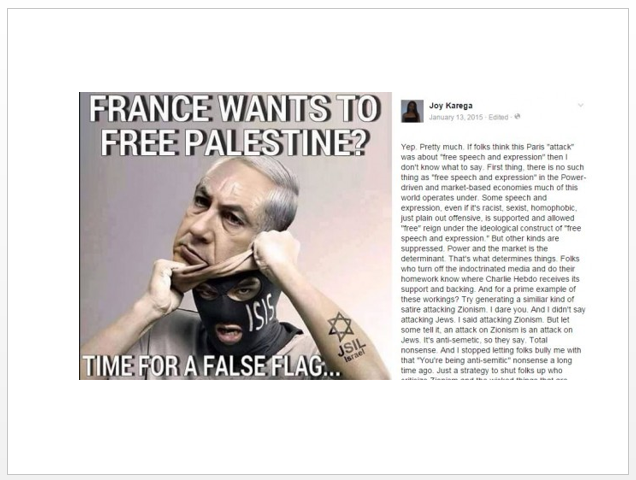 The Chicago Law School recording system failed. Fortunately I also recorded the lecture with a handheld recorder — it took a lot of work to clean up the audio file, but I think it came out well.
For additional analysis, I recommend Miriam Elman's post Fighting The Hate: When Does Anti-Israel Become Anti-Semitic?, and a book by Ken Marcus (founder of the Brandeis Center), The Definition of Anti-Semitism.
Here is the lecture, in full. Your tuition bill is in the mail.
When Does Anti-Israelism Turn Into Anti-Semitism