Posted by
Kemberlee Kaye
Thursday, March 31, 2016 at 1:00pm
| 3/31/2016 - 1:00pm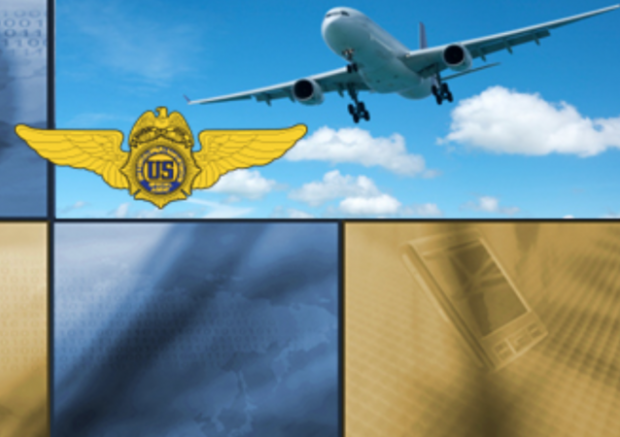 Tipped off by an anonymous whistleblower in 2014, the Office of the Inspector General dug into the Drug Enforcement Administration's aviation operations with the Department of Defense in Afghanistan.
They found an $86 million plane that doesn't fly. Worse still, the DEA's Afghanistan mission ended in July.
According to the DEA's website, the aviation unit employs approximately 125 Special Agent Pilots:
The Aviation Division's mission is to provide aviation support to operational and intelligence elements within DEA and the law enforcement community to detect, locate, identify, and assess illicit narcotics-related trafficking activities. Aviation support is critical to DEA's strategic goal of disrupting and dismantling drug trafficking organizations that have a significant impact on America's illegal drug availability. To accomplish its mission, the Aviation Division employs a fleet of airplanes and helicopters flown by specially trained Special Agent/Pilots.
Started as an $8.6 million project in 2008, the DEA and DOD managed to burn through ten times the initial budget. The OIG report explains:
In fiscal year 2008 the Drug Enforcement Administration (DEA) expended nearly $8.6 million to purchase an ATR 42-500 aircraft (ATR 500) to support its counternarcotics efforts in Afghanistan. The Department of Defense (DOD) agreed to modify the DEA's ATR 500 with surveillance equipment and other capabilities to conduct such operations in the combat environment of Afghanistan in what became known as the Global Discovery program.

In addition, through five Memoranda of Understanding (MOU) with the DOD, between fiscal years 2012 and 2015, the DEA received $29,080,137 from the DOD to support both the DEA's counternarcotics aviation operations in Afghanistan and the Global Discovery program. As of February 2015, the DEA had expended $10.1 million of this funding for the Global Discovery aircraft.

The DOD has also expended an additional $67.9 million in DOD appropriated funds to modify the DEA's ATR 500 and to construct a hangar at the Kabul International Airport in Afghanistan for the aircraft. Even though collectively the DEA and DOD have spent more than $86 million on the Global Discovery program, we found that, over 7 years after the aircraft was purchased for the program, the aircraft remains inoperable, resting on jacks, and has never actually flown in Afghanistan.
The OIG questions the initial purchasing of the aircraft because it did, "not fully adhere to federal acquisition regulations and was never used for the purposes for which it was procured."
According to Joe Davidson of The Washington Post, the new projected completion date is June. The unusable aircraft will be deployed to the Caribbean, Central and South America.
The OIG released a video along with their report (largely promoting their podcast on the subject):
Davidson reported the DEA's response to Federal Insider:
When the Federal Insider asked DEA to comment, the response was short boilerplate: "Reviews by the Office of the Inspector General (OIG) are necessary and important, and DEA welcomes recommendations that make us better. DEA agrees that it can and should provide better oversight of its operational funding. We are reviewing policies and procedures to ensure the limited resources allocated to DEA are utilized in the most responsible and effective way possible."
Follow Kemberlee on Twitter @kemberleekaye