Posted by
William A. Jacobson
Sunday, January 17, 2016 at 4:30pm
| 1/17/2016 - 4:30pm
Another Israeli victim of the "Knife Intifada"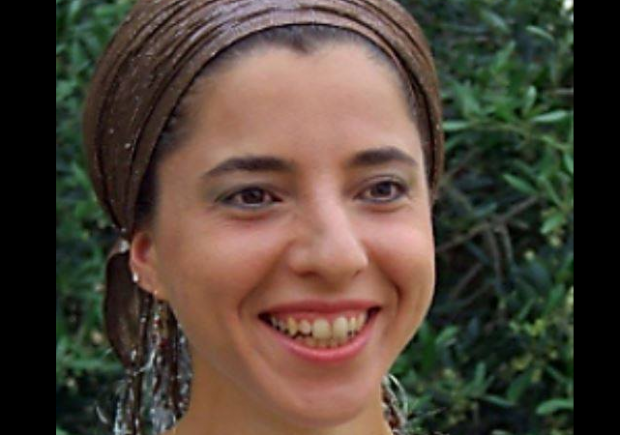 This has eerie resemblance to the stabbing to death of the Fogel family in 2011, including 6 month old Hadas as she slept in her crib.
Reports indicated that a Palestinian man entered a home in a settlement near Hebron, and stabbed to death a mother in front of her three children. One of the children, 15 years old, gave a description of the man to the police, and he was caught on security cameras leaving the the settlement heading towards an Arab village.
The Times of Israel reports:
Police officers and IDF soldiers set up roadblocks in the area surrounding the West Bank settlement of Otniel Sunday night as they searched for a Palestinian man who stabbed an Israeli woman to death in her home and then fled.

Just after 5:00 p.m., the terrorist broke into Dafna Meir's home and after a struggle in the doorway, killed the 38-year-old mother while three of her four children were reportedly in the home. The three children helped their mother fight off the attacker, Channel 2 news reported. One of the three, a 15-year-old girl, gave security authorities a description of the terrorist.

Paramedics from the Magen David Adom ambulance service were unable to save Meir, a nurse and pre-marital counselor. The attacker, whose identity was not immediately known, fled the scene of the crime. His escape was reportedly seen on the settlement's security cameras.

Soldiers and police officers launched a manhunt for the attacker, setting up checkpoints in the area and firing flares into the air to provide lighting. The killer was believed to have fled to a nearby Arab village, specifically Khirbet Karme, located just north of Otniel, according to Israeli media.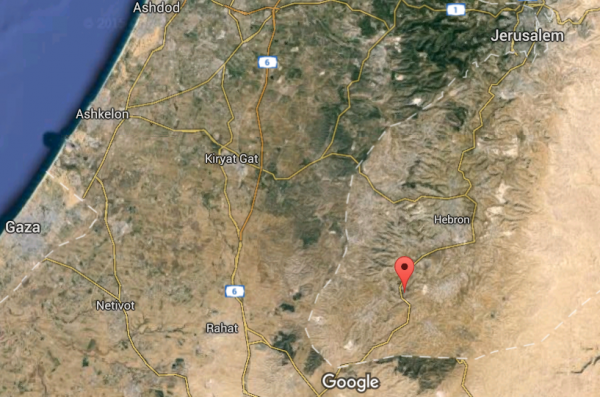 Ynet News reports:
Har Hevron Regional Council chief Yochai Damari said that one of the Meir's daughters witnessed the murder and saw the killer flee. He added that two other children were inside the house and saw their mother moments after she was mortally wounded. According to Damari, Meir's eldest daughter told him the terrorist ran away because he couldn't remove the knife from her mother's body.
Prime Minister Benjamin Netanyahu issued the following statement on Facebook:
Dafna Meir, mother of six, was brutally murdered this evening by a Palestinian terrorist inside her home in Otniel. In the name of all Israelis, I want to give strength to all the children of the family. All of us are hurting and share in the painful grief. We will find the terrorist, and he will pay the full price for this heinous murder.
This video shows IDF foldiers searching for the assailant:
Dafna Meir, the #Israeli mother of 6, murdered by Arab terrorist in #Otniel, was a nurse specializing in infertility pic.twitter.com/VOY2jHE24O

— Arsen Ostrovsky (@Ostrov_A) January 17, 2016
Dafna Meir murdered by #Palestinian infront of her children: Terrorist wanted to stab them but Dafna fought him pic.twitter.com/KEBjXN9Thq

— Amichai Stein (@AmichaiStein1) January 17, 2016
RIGHT NOW: Flares are being fired in search of the Palestinian terrorist who killed 38 year old Israeli Dafna Meir. pic.twitter.com/rDYYnubcJP

— Israel News First (@IsraelNewsFirst) January 17, 2016
UPDATES 1-18-2016
SHATTERING – WATCH: Father & son reciting Kadish af funeral of their wife/mother, stabbed to death by terrorist. pic.twitter.com/Wmle9HcOhF

— Israel News Feed (@IsraelHatzolah) January 18, 2016
TOO MUCH TEARS: 100's attend funeral of Israeli mother brutally killed in front of her kids eyes by Arab terrorist. pic.twitter.com/sODgT5sfwW

— Israel News Feed (@IsraelHatzolah) January 18, 2016