Posted by
William A. Jacobson
Friday, January 29, 2016 at 7:51pm
| 1/29/2016 - 7:51pm
244 more classified emails, including an entire Sid Blumenthal memo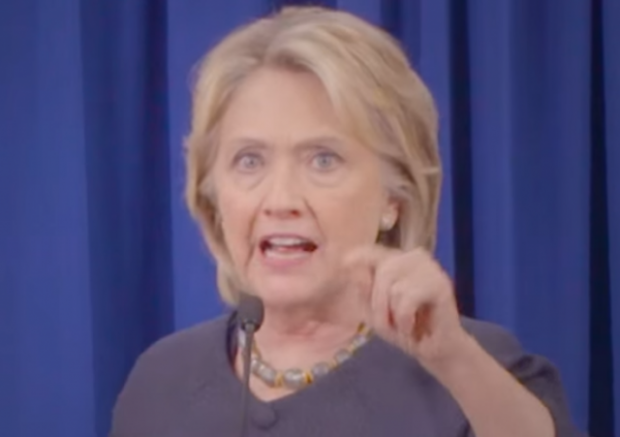 It's Friday night.
So the State Department just released a new batch of Hillary emails. Because weekend.
There are 22 emails, however that will not be released:
The State Department has concluded there is "top secret" material in Hillary Clinton's email correspondence from the time she was secretary of state, indicating that some of her emails will never be released, even in heavily redacted form, because they are too sensitive for the public to view.

State Department spokesman John Kirby said the material crosses seven email chains, amounting to 37 pages worth of material.
Hillary wants the 22 Top Secret emails released to the public:
Clinton campaign spokesman Brian Fallon said that Clinton said the emails should be released and called at least one case, "over-classification run amok."

"We firmly oppose the complete blocking of the release of these emails," Fallon said in a statement. "Since first providing her emails to the State Department more than one year ago, Hillary Clinton has urged that they be made available to the public. We feel no differently today."
Of course she wants the Top Secret stuff released. Because that would then (potentially) relieve her of legal liability for mishandling the information.
Shorter Hillary – pls release Top Secret emails so no longer Top Secret and I avoid jail https://t.co/5etFp1JKmO pic.twitter.com/3bN4EceIyE

— Legal Insurrection (@LegInsurrection) January 30, 2016
The first bombshell is that an email with Sid Blumenthal was redacted completely because it was classified. But did he have security clearance?
State Department declares an entire Sid Blumenthal memo to be classified. https://t.co/4mFiVXpAWq

— Byron Tau (@ByronTau) January 30, 2016
9/2009, Neera Tanden tells Clinton White House health care strategy is "totally focused on [GOP Sen. Olympia] Snowe" https://t.co/urU5ovyBQs

— Byron Tau (@ByronTau) January 30, 2016
We will update as the emails are reviewed.
Catherine Herridge of Fox News reports 18 of the emails withheld by State Department are between Hillary Clinton and Obama.

— Dana French (@DanaBordeaux) January 30, 2016
Huma Abedin was "speechless" after Obama came to her defense after she was accused of Muslim Brotherhood ties https://t.co/q9Yc7uF1Dx

— Byron Tau (@ByronTau) January 30, 2016
10/01/2012: Blumenthal sends @HillaryClinton a Salon hit on @MittRomney.

Hillary: "Thanks. I'm pushing to WH." pic.twitter.com/5p927V2H6g

— Jason Hart (@jasonahart) January 30, 2016
Huh, @HillaryClinton seemed to not know which emails were/weren't classified when sent… pic.twitter.com/BXvY1tiksK

— Jason Hart (@jasonahart) January 30, 2016
This pretty much sums it all up:
"I did not…."https://t.co/ovVc81W1bi

— sarah (@mamaswati) January 29, 2016