Posted by
William A. Jacobson
Wednesday, October 21, 2015 at 12:15pm
| 10/21/2015 - 12:15pm
Focuses on grieving process over his son's death.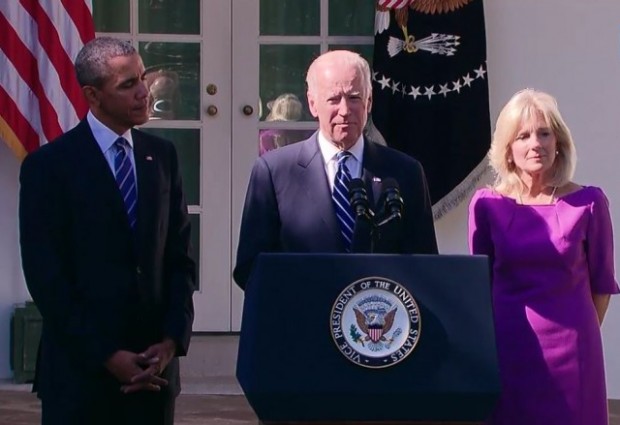 Joe Biden is holding a press statement from the Rose Garden, with Obama by his side.
He is NOT running due to the grieving process. (full transcript here)
BIDEN: As the family and I have worked through the — the grieving process, I've said all along what I've said time and again to others: that it may very well be that that process, by the time we get through it, closes the window on mounting a realistic campaign for president. That it might close.

I've concluded it has closed. I know from previous experience that there's no timetable for this process. The process doesn't respect or much care about things like filing deadlines or debates and primaries and caucuses.

But I also know that I could do this if the — I couldn't do this if the family wasn't ready. The good news is the family has reached that point, but as I've said many times, my family has suffered loss, and — and I — I hope there would come a time — and I've said this to many other families — that, sooner rather than later, when — when you think of your loved one, it brings a smile to your lips before it brings a tear to your eyes.

Well, that's where the Bidens are today. Thank god. Beau — Beau is our inspiration.

Unfortunately, I believe we're out of time, the time necessary to mount a winning campaign for the nomination. But while I will not be a candidate, I will not be silent.
Watch:
…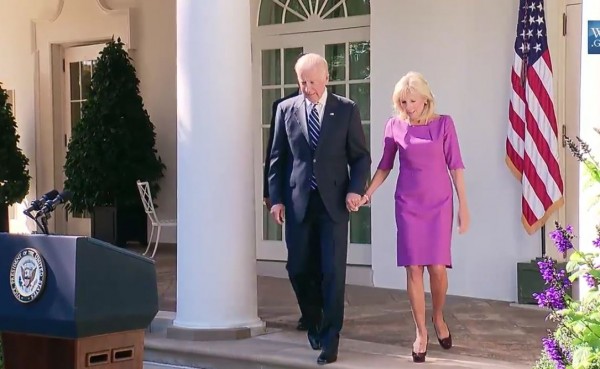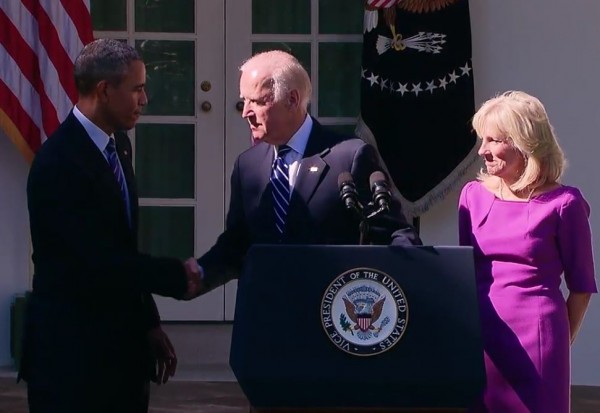 VPBiden says: Our party and country will make a tragic mistake if we walk away or try to undo Obama legacy

— Shannon Bream (@ShannonBream) October 21, 2015
Biden: "I believe we're out of time, the time necessary to mount a winning campaign for the nomination." pic.twitter.com/FowtzHHtdr

— National Journal (@nationaljournal) October 21, 2015
Biden dings Hillary: "I don't believe as some do that it's naïve to talk to Reps. I don't believe that we should look at Reps as our enemies

— Zeke Miller (@ZekeJMiller) October 21, 2015
Biden taking shots at Hillary from the Rose Garden. Political opponents "are not enemies."

— Lachlan Markay (@lachlan) October 21, 2015
Shocked, shocked that the anonymous "insider sources" the media relied on to gossip about Biden running proved to be totally wrong.

— Nate Silver (@NateSilver538) October 21, 2015
IT'S MINE NOW ALL MINE I'VE GOT IT HA HA HA HA HA HA HA NO ONE CAN STOP ME pic.twitter.com/NoUVDDLyLl

— jimgeraghty (@jimgeraghty) October 21, 2015