Posted by
Kemberlee Kaye
Monday, September 14, 2015 at 6:40pm
| 9/14/2015 - 6:40pm
Power to the People, Not the Union Bosses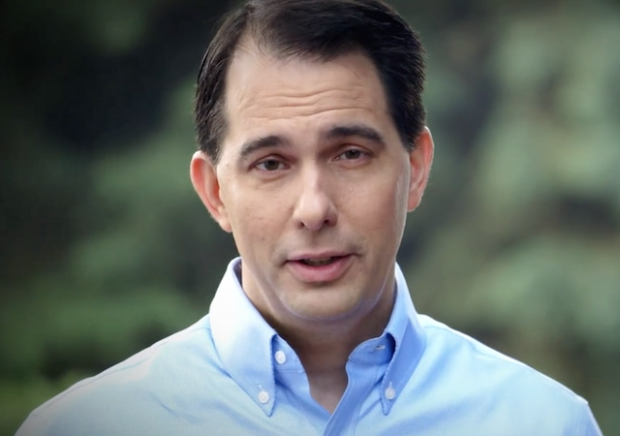 Today, Scott Walker was in Las Vegas to spell out the details of his bold plan to reform Labor Unions.
Those from Washington, won't fix Washington. On #DayOne, I'll bring real reforms & take on the union bosses. – SW
https://t.co/e4lOfc1n2e

— Scott Walker (@ScottWalker) September 14, 2015
His entire speech is here:
Taking on unions is a beat Walker knows well and it showed in Monday's Townhall event.
The AFL-CIO attempt to pre-empt Walker's speech on social media with an… interesting take. (If anyone can tell me why this digitally skewed horse has a purple wig, I'd love to know.):
.@ScottWalker is at it again. Can't stop attacking working people #1u pic.twitter.com/BgaQh1PVYA

— AFL-CIO (@AFLCIO) September 14, 2015
Some of the highlights:
Gov. @ScottWalker: "Collective bargaining is not a right, it is an expensive entitlement."

— Matthew DeFour (@WSJMattD4) September 14, 2015
.@ScottWalker gets applause in Las Vegas when he proposes that all 50 states be right-to-work, unless they opt out.

— Theo Keith (@TheoKeith) September 14, 2015
"Federal employees should work for the taxpayers – not the other way around," – @ScottWalker. Calls for effectively eliminating fed unions

— Patrick Marley (@patrickdmarley) September 14, 2015
.@ScottWalker "Nobody else in this race is talking about this," he says of his plan taking on unions at the federal level

— Scott Bauer (@sbauerAP) September 14, 2015
In Nevada speech, @ScottWalker asks Congress to pass #employeerightsact & protect secret ballot vote. Seven-in-ten union households support.

— Michael Saltsman (@Mike_Saltsman) September 14, 2015
"We can't afford another novice," @ScottWalker says in Las Vegas.

— John McCormick (@McCormickJohn) September 14, 2015
Very important Walker reform non-union workers negotiate separate contracts w/employers. Right-to-work, but nonmembers bargain for selves.

— James Sherk (@JamesBSherk) September 14, 2015
And then Walker swatted back at Hillary Clinton:
.@HillaryClinton Actually, we're protecting the American worker from being forced to support candidates like you. – SW

— Scott Walker (@ScottWalker) September 15, 2015
Follow Kemberlee on Twitter @kemberleekaye