Posted by
Kemberlee Kaye
Tuesday, April 14, 2015 at 11:30am
| 4/14/2015 - 11:30am
Consensus is unified: the arrow/H thing is weird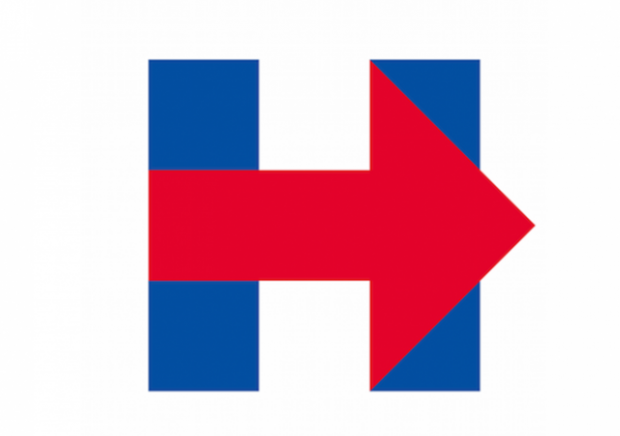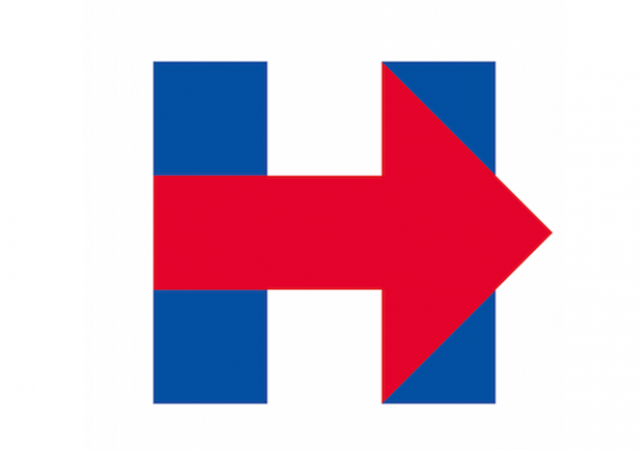 Much in the same way President Obama's campaigns featured a reimagined 'O', Hillary Clinton's bid for the White House includes a reconfigured letter 'H'.
The internet though? Less than impressed with the embattled former Secretary's branding effort. Interestingly, it's not just the intrepid photo shoppers who are having a jolly good time at the awkward H's expense.
Even The New Yorker was… confused:
The Daily Cartoon by @EmilyFlake: http://t.co/E95fz5eOhQ pic.twitter.com/32stkxPOBC

— The New Yorker (@NewYorker) April 13, 2015
Ironically, Wikileaks seemed to think Hillary ripped off their logo:
Hillary Clinton has stolen our innovative WikiLeaks twitter logo design. Compare: @WikiLeaks vs @HillaryClinton pic.twitter.com/mifka4mXf4

— WikiLeaks (@wikileaks) April 12, 2015
Could Hillvetica be the font that finally replaces Comic Sans as the worst font in all of fontdom?
Haha yes #Hillvetica by @RickWolff pic.twitter.com/752lfP96Yi

— Amanda Rainey (@vodkandlime) April 14, 2015
Quilt anyone?
Who will make me this quilt? pic.twitter.com/UVQZbpL2bO

— southpaw (@nycsouthpaw) April 12, 2015
Hilarious and also the handy work of John Ekdahl of Ace of Spades fame: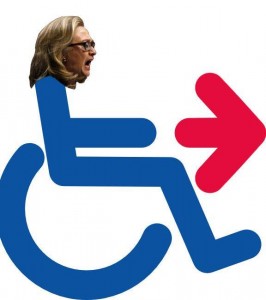 Maybe it was just a typo though:
@jimgeraghty Correcting a "typo" in @HillaryClinton's presidential campaign. pic.twitter.com/K2a5PZdVvs

— David Mullin (@RD_Mullin) April 14, 2015
Or maybe they forgot this important detail:
More accurate version of Hillary's logo. pic.twitter.com/g61ws74K3Y

— Razor (@hale_razor) April 13, 2015
Professor Jacobson nailed it:
#HillaryClinton: Years of planning and millions spent, and all I got was this lousy stock logo http://t.co/PvA854mk92 pic.twitter.com/pOJPezaw7Q

— Legal Insurrection (@LegInsurrection) April 12, 2015
This was bound to happen eventually:
Today's @billbramhall cartoon, on that @hillaryclinton campaign logo: http://t.co/1BPy0aTbbf pic.twitter.com/9D8eNW8YiO

— Josh Greenman (@joshgreenman) April 13, 2015
I kept wondering why Clinton's H/arrow thing looked awfully familiar. And then it dawned on me that it's because I own something remarkably similar…
Follow Kemberlee Kaye on Twitter