Posted by
William A. Jacobson
Sunday, April 12, 2015 at 3:10pm
| 4/12/2015 - 3:10pm
Meet Hillary 2016, controlled and contrived, while hidden behind a wall of operatives.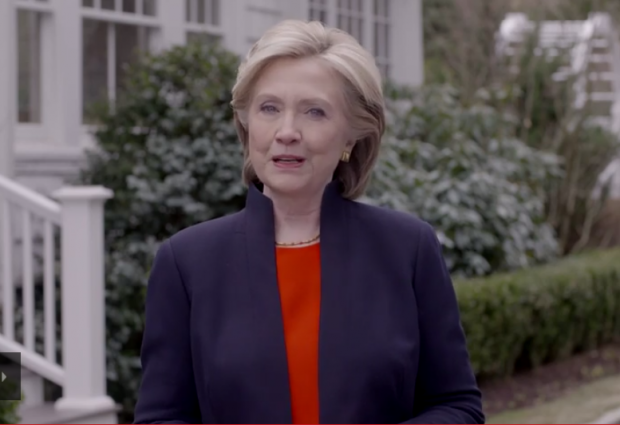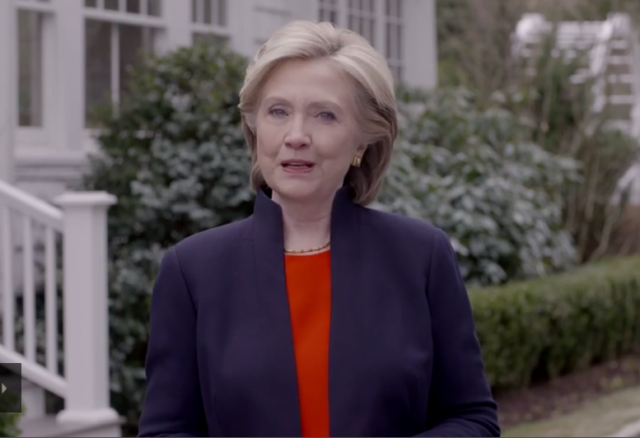 Hillary Clinton's campaign has been the subject of intensive packaging, down to image consultants trying to figure out how to present Hillary.
It now has been revealed.
Meet Hillary 2016.
I mean, meet John Podesta, long time Clinton operative, confidant and head of the left-wing Center for American Progress, who made the announcement for Hillary:
Hillary Rodham Clinton will seek the presidency for a second time, one of her top advisers said Sunday, ending two years of speculation and coy denials and immediately establishing herself as the likely 2016 Democratic nominee.

The announcement came in emails from John Podesta, Mrs. Clinton's campaign chairman, to donors and others.

"I wanted to make sure you heard it first from me – it's official: Hillary's running for president," the email reads. It goes on to say that Mrs. Clinton will soon meet with voters in Iowa and will host a formal kickoff event some time next month.
Podesta sends email to Hillary 2008 alumni announcing she is in — first official announcement from the campaign. pic.twitter.com/AsOEw6Z33T

— Jesse Berney (@jesseberney) April 12, 2015
This all makes sense.
*John Podesta officially enters the race on behalf of Hillary Clinton #2016

— Kameron Dodge (@k_dodger) April 12, 2015
It's out of this world.
No, but seriously, it's Hillary. Here is her launch video:
About 40 minutes after Podesta, Hillary's people got around to tweeting from her own account:
I'm running for president. Everyday Americans need a champion, and I want to be that champion. –H https://t.co/w8Hoe1pbtC

— Hillary Clinton (@HillaryClinton) April 12, 2015
I'm hitting the trail to earn your vote. Headed to Iowa. –H http://t.co/Mut4vOMxm0

— Hillary Clinton (@HillaryClinton) April 12, 2015
Hillary's logo is not impressive or very original:
.@HillaryClinton 2016 logo pretty close to stock "H" logo pic.twitter.com/CdGpYib4og

— Legal Insurrection (@LegInsurrection) April 12, 2015
#HillaryClinton: Years of planning and millions spent, and all I got was this lousy stock logo http://t.co/PvA854mk92 pic.twitter.com/pOJPezaw7Q

— Legal Insurrection (@LegInsurrection) April 12, 2015