Posted by
Kemberlee Kaye
Thursday, November 13, 2014 at 4:30pm
| 11/13/2014 - 4:30pm
MSNBC is always good for a hacktastic laugh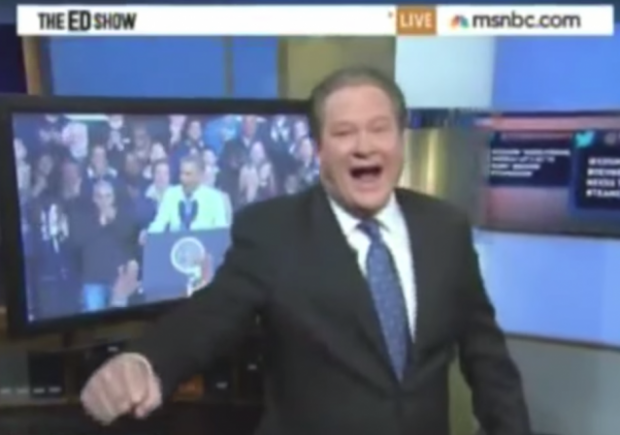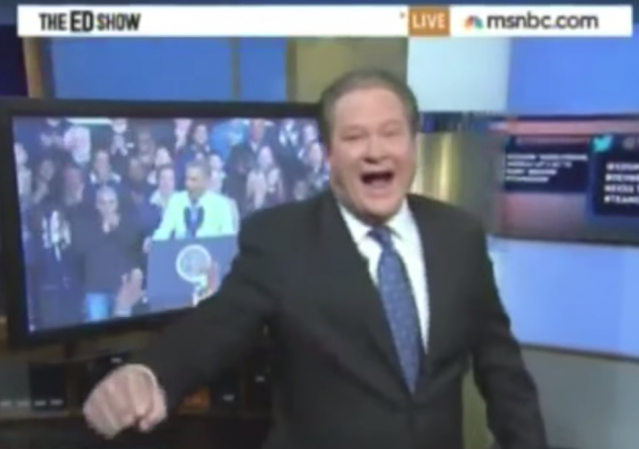 Our good friends over at MRC put together a mashup of some of Ed Schultz's finest moments.
From insisting rather emphatically that, "there are not glitches" with Healthcare.gov to yelling, "this is good! This is great for America!" while talking about Obamacare, Schultz is not one to disappoint when it comes to perpetual ridiculousness.
Then there's this little gem: "What do Christian values mean to Republicans? They hide behind their plastic Jesus." I have no idea what a plastic Jesus is outside of a Christmas nativity scene, but ok.
Take a look:
Keeping leaning over, MSNBC. It's quite entertaining.
Follow Kemberlee Kaye on Twitter