Posted by
William A. Jacobson
Wednesday, August 27, 2014 at 2:01pm
| 8/27/2014 - 2:01pm
Quotes Isaiah: Be comforted, my nation.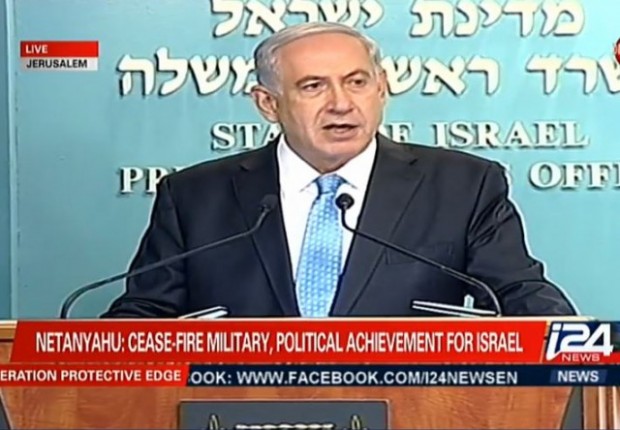 Israelis Prime Minister Benjamin Netanyahu, accompanied by Defense Minister Moshe Ya'alon and IDF Chief of Staff Benny Gantz, just held a press conference.
Netanyahu, facing increasing criticism at home, laid out the case why the Gaza conflict was a success: Hamas lost 5-7 years of military tunnel and rocket build-up, over 1000 fighters (including from other terrorist groups), and numerous senior leaders, but receive no benefit in the ceasefire agreement. Israel gained diplomatically among more moderate Arab states, and limited losses from rockets and ground combat.
I'll have my own take on this (which basically agrees with Netanyahu) later.
I'll post the video when available. Here are some live tweets:
Netanyahu at press conference: Cease fire is both military and diplomatic achievement for Israel. Hamas hit hard, and achieved nothing.

— Herb Keinon (@HerbKeinon) August 27, 2014
. @netanyahu: We have great military and diplomatic achievements. Hamas was struck hard, didn't get 1 of conditions it wanted for ceasefire

— Lahav Harkov (@LahavHarkov) August 27, 2014
PM Netanyahu: This is the worst blow to Hamas since it was founded.

— Israel News Feed (@IsraelHatzolah) August 27, 2014
. @netanyahu: I think Hamas has become diplomatically isolated. We got legitimacy from world 4 our actions.

— Lahav Harkov (@LahavHarkov) August 27, 2014
Bibi: Hamas demanded rehabilitation of its institutions in WB, money from us. It got none of this.

— Haviv Rettig Gur (@havivrettiggur) August 27, 2014
PM Netanyahu: The World realizes Hamas and ISIS are the same.

— Israel News Feed (@IsraelHatzolah) August 27, 2014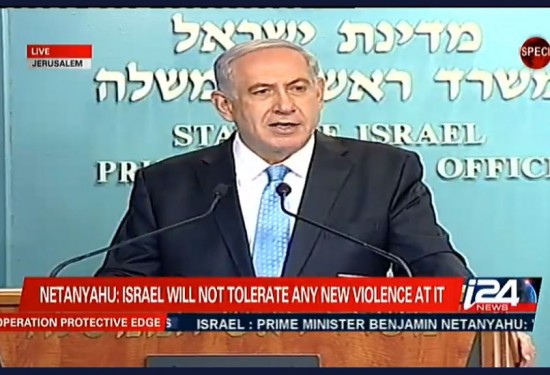 PM Netanyahu: All we have given is humanitarian aid to Gaza, and that we agree to regardless of Hamas.

— Israel News Feed (@IsraelHatzolah) August 27, 2014
. @netanyahu: I think Hamas didn't realize how strong and united our nation is. It's wonderful.

— Lahav Harkov (@LahavHarkov) August 27, 2014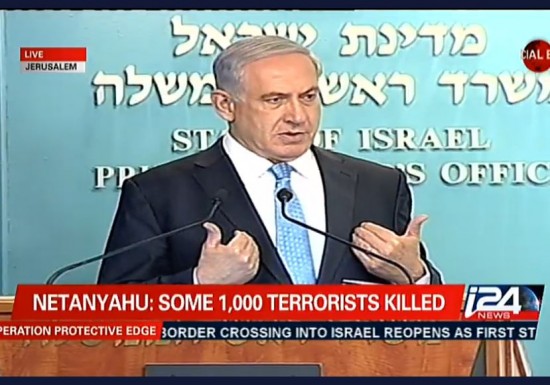 . @netanyahu quoting Isaiah: Be comforted, my nation.

— Lahav Harkov (@LahavHarkov) August 27, 2014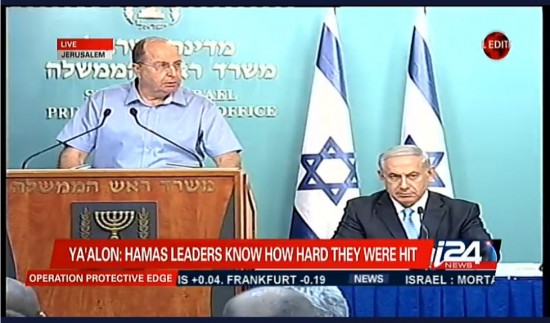 Israeli defense minister Yaalon claiming more than 1000 Palestinian militants killed in the Gaza conflict.

— Daniel Nisman (@DannyNis) August 27, 2014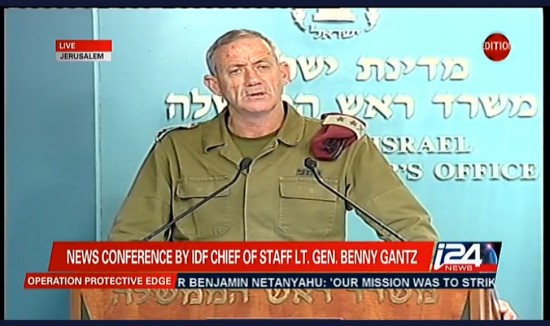 Gantz: This was an extremely complex operation, including in diplomatic context

— Haviv Rettig Gur (@havivrettiggur) August 27, 2014
Ya'alon: Don't get excited by Hamas leaders' rhetoric, delivered moments after they left bunkers defended by civilians above them

— Haviv Rettig Gur (@havivrettiggur) August 27, 2014
Follow up Questions:
"@havivrettiggur: Bibi: I said we don't know for sure that long-term quiet is achieved. We do know Hamas is devastated."

— The Times of Israel (@TimesofIsrael) August 27, 2014
.@netanyahu: I'm not busy with Facebook, I'm busy with defending ppl of Israel. (Clear dig @ cabinet ministers)

— Lahav Harkov (@LahavHarkov) August 27, 2014
.@netanyahu: The goal we set was clear. Not conquering Gaza – ppl who suggested that didn't say what we would do w 2 million Palestinians.

— Lahav Harkov (@LahavHarkov) August 27, 2014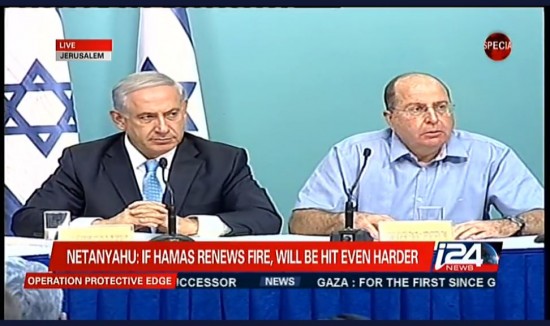 Ya'alon: Six Day war was brilliant victory, followed shortly by War of Attrition. 2nd. Leb. War widely criticized, followed by 8 years quiet

— Herb Keinon (@HerbKeinon) August 27, 2014