Posted by
William A. Jacobson
Friday, August 1, 2014 at 7:16am
| 8/1/2014 - 7:16am
Egypt cancels planned talks.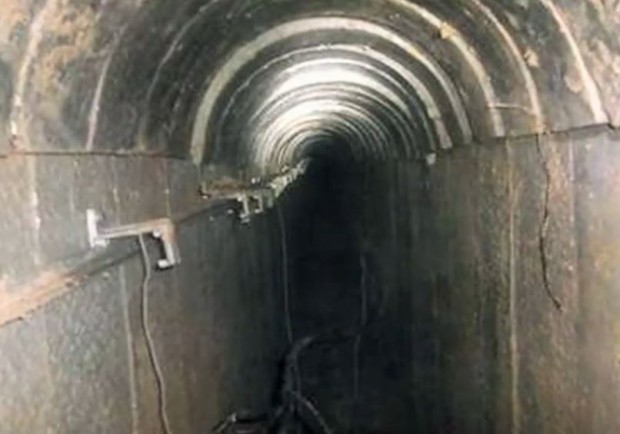 [This post will be "sticky" most of the day]
Live Video and Twitter feed at bottom of post.
The U.N. and U.S. sponsored 72-hour ceasefire only lasted barely hours, as Hamas used the lull to launch an attack in which IDF soldiers were killed and one is missing and believed kidnapped.
This has led to Israeli retaliation and renewed fightings.
Not sure you can get updated any better than this. Mark Regev a few minutes ago. #IsraelUnderFire http://t.co/uHUdAGnahF

— Paul Hirschson (@paulhirschson) August 1, 2014
.@IDFSpokesperson says suspected capture of soldier occurred at 930a, 90 minutes after cease fire began

— Nick Schifrin (@nickschifrin) August 1, 2014
Confirmed: #Egypt cancels #Gaza talks, after #Israel informs host of capture of Israeli officer. http://t.co/SILKkyYZMW

— Julie Lenarz (@MsIntervention) August 1, 2014
Isr. Radio: the kidnapping was part of an attack inside Israel via tunnel.

— yaacov lozowick (@yaacovlozowick) August 1, 2014
This morning's kidnapping began when a suicide bomber emerged from tunnel and attack soldiers in east Rafah, injuring many. #Gaza

— Daniel Nisman (@DannyNis) August 1, 2014
Channel 10: Captured soldier Hadar Goldin has twin brother who has been brought home from Gaza. Engaged 2 months ago.

— Chemi Shalev (@ChemiShalev) August 1, 2014
Parents are calling kids in the army, but the overriding emotion is rage. "We gave them a ceasefire and they took advantage…"

— Peter Schwartzstein (@PSchwartzstein) August 1, 2014
UN envoy Serry's statement regarding the collapsing Gaza ceasefire pic.twitter.com/H2TsdpyGdG

— Barak Ravid (@BarakRavid) August 1, 2014
Egypt closes Rafa borders, reinforces troops along borders, according to reports will return Palestinians, incl wounded in vicinity to Gaza

— Chemi Shalev (@ChemiShalev) August 1, 2014
BREAKING NEWS: White House says reported Hamas attack in Israel a "barbaric" violation of ceasefire via @Reuters

— Lisa Daftari (@LisaDaftari) August 1, 2014
Netanyahu to Kerry: Hamas will bear consequences. Israel will take all necessary actions against those who call to destroy it

— Tal Shalev (@talshalev1) August 1, 2014
UN chief Ban Ki-moon "shocked and profoundly disappointed" by Hamas' violation of cease-fire http://t.co/dZMRYh8mrh

— Haaretz.com (@haaretzcom) August 1, 2014
Father of abducted soldier: Confident #IDF will return my son – http://t.co/LYF9kiqkqx pic.twitter.com/uwEPBZB6II

— Ynetnews (@ynetnews) August 1, 2014
Qatar is financing and aiding Hamas rather than pressuring it to cease fire, as it promised and as it should

— Chemi Shalev (@ChemiShalev) August 2, 2014
– @IsraeliPM @netanyahu : #OperationProtectiveEdge "will take as much time as needed, we will use us much force as required"

— The Times of Israel (@TimesofIsrael) August 2, 2014
Netanyahu praises Obama's "commitment" to #Israel security & Congress for passing Iron Dome funding. Reports of discord-"media inaccuracies"

— Anshel Pfeffer (@AnshelPfeffer) August 2, 2014
Bibi: "Only one place for decent, civilized people to stand, and that is on the side of #Israel."

— Seth Frantzman (@sfrantzman) August 2, 2014
———————-
i24 News live http://t.co/u5Ava7XvMl

— Legal Insurrection (@LegInsurrection) July 17, 2014

Broadcast live streaming video on Ustream Tweets from https://twitter.com/LegInsurrection/lists/gaza-2014