Posted by
William A. Jacobson
Thursday, July 31, 2014 at 3:21pm
| 7/31/2014 - 3:21pm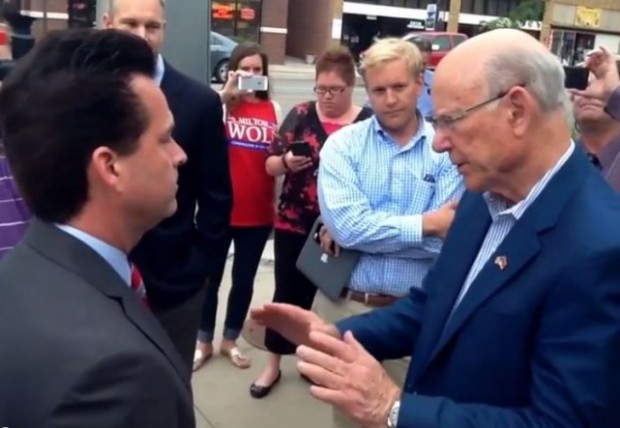 Milton Wolf is closing in the polls, although Pat Roberts still has a sizable double digit lead.
But in a primary, particularly a closed primary, momentum and turnout can be everything, and that has Roberts supporters worried.
The Kansas political machine remembers Mississippi, and how close that came to a challenger who supposedly had no chance willing. And Eric Cantor.
Pat Roberts had promised to debate, but conveniently never actually is available. For months.
The primary is August 5. We support Dr. Milton Wolf.
UPDATE:
Senate Conservative Fund claims Their poll shows Milton Wolf within 9 of Pat Roberts, 41-32%

— Micheal Mahoney (@KCMikeMahoney) July 31, 2014