Posted by
William A. Jacobson
Friday, July 4, 2014 at 7:00pm
| 7/4/2014 - 7:00pm
My speech in Los Angeles: "How the Academic Boycott of Israel Hurts American Students"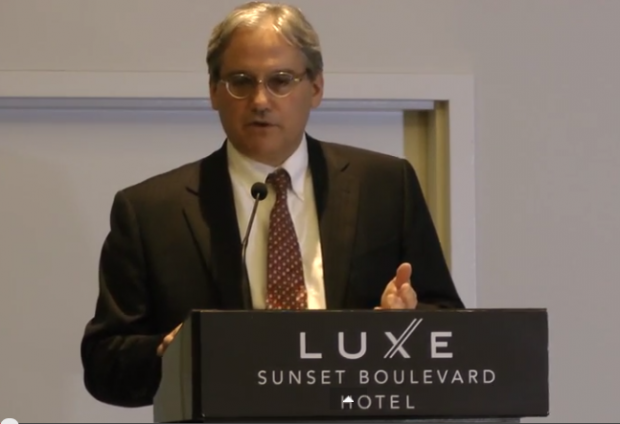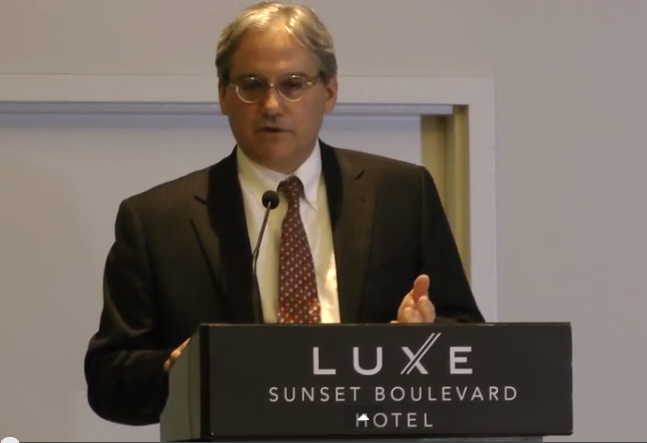 On June 17, I gave a speech in Los Angeles for the Children of Jewish Holocaust Survivors, co-sponsored by the Horowitz Freedom Center, on the anti-Israel academic boycott.
Leslie had a review of the speech.
Now the video is available, embedded below.
In each of my speeches I vary the content, so even if you've heard my speeches before, give it a listen.
If you want my take on the role of left-wing Jews and the racial division tactics of the BDS movement, jump ahead to 114:00.
It's not that all left-wing Jews are destructive to Israel on campus. But those in the vanguard of the BDS movement, such as Jewish Voice for Peace, serve as the blocking line, using Jewish identity to clear the way for the most hateful voices, who then hide behind them.
Racial division also is a key component of BDS strategy. BDS supporters love to portray the fight as white rich Jews versus poor people of color, even though that narrative is false. Racial tension is part of the lifeblood of the BDS movement.
Anyway, here's a short quote from the speech in which I discuss some of the campus tactics:
"I don't think you can say that [the campus boycott movement is] solely Arab and Islamist. That's certainly part of it. The most destructive people on campuses when it comes to Israel are left-wing Jews…. It's true, Jewish Voice for Peace is the most active…. While I agree that Islamists, political Islam, is active in this area, so is political left-wing Judaism.

And you cannot write off entire populations, just because of what their religion is or where they come from…. It would be a big mistake to try to do what they want us to do, they want us to turn this into white Jews versus people of color.  And if you play into that, you're playing their hands, 'cause that's what they want. That's why one of the big academic movements they have … is trying to compare the security barrier in Israel to the fencing along the U.S.-Mexican border….

And if we write off entire communities, we're doing exactly what they want us to do."