Posted by
William A. Jacobson
Tuesday, May 20, 2014 at 7:34pm
| 5/20/2014 - 7:34pm
(updates to follow as results known in Kentucky, Georgia and Oregon Republican primaries)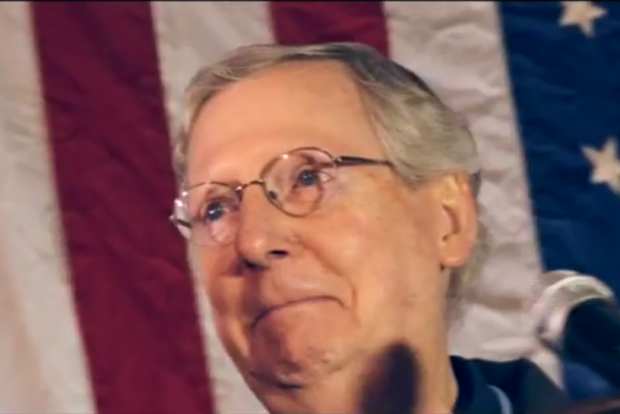 Kentucky
Well, that was quick.
Major media have called the race for Mitch McConnell.
Erick Erickson says he donated to McConnell even before the polls closed.
If I can, you can. #majority pic.twitter.com/nVsGXnalue

— Erick Erickson (@EWErickson) May 20, 2014
Rally around the Mitch?
We congratulate Senator McConnell and urge Republicans to come together to defeat Alison Lundergan Grimes. #KYsen http://t.co/aLjScWaBca

— Senate Conservatives (@SCF) May 20, 2014
Georgia
You can follow the incoming returns at the AP Election website and at Politico.
Per @AP, Rep. Jack Kingston clinches second-place spot in #GASen GOP primary; he'll join David Perdue in July 22 runoff

— USA TODAY Washington (@USATWashington) May 21, 2014
Perdue, even though we dont know runoff foe: "One thing we did do tonighgt is we retired three career politicians." #gapol #GASen

— Daniel Malloy (@ajconwashington) May 21, 2014
Wow, David Purdue attacking those he beat and his runoff opponent before he even knows who it is. #gasen going to get messier for the GOP

— Justin Barasky (@JustinBarasky) May 21, 2014
Oregon
You can follow the incoming returns at Politico.
.@AP calls #ORSen GOP primary for surgeon Monica Wehby over state Rep. Jason Conger; she'll face Democratic Sen. Jeff Merkley in November

— USA TODAY Washington (@USATWashington) May 21, 2014