Posted by
William A. Jacobson
Saturday, May 3, 2014 at 7:00am
| 5/3/2014 - 7:00am
"I wouldn't want to take a life, but if it's a threatening situation, you just have to do what you have to do"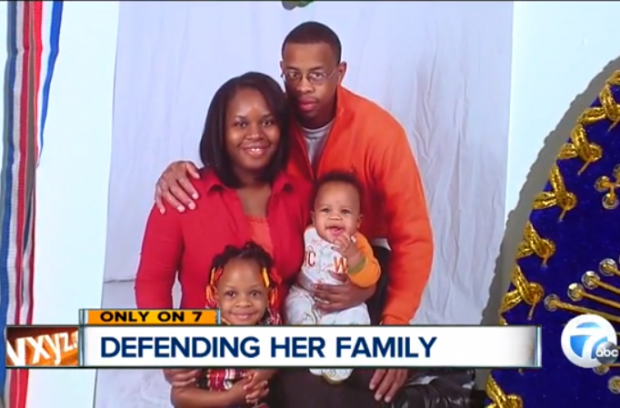 This is a follow-up to our story in February about the Detroit mom who used a rifle to fight off three attackers who kicked in the back door of her house, Rifle used by Detroit Mom to defend family is illegal "Assault Weapon" in NY.
The woman and her husband recently were interviewed by local television. She said she would do it again if she had to and urged others to defend themselves:
"I wouldn't want to take a life, but if it's a threatening situation, you just have to do what you have to do."
She apparently has started a trend. According to the news reports, since the incident Detroit has seen a sharp rise in homeowners arming themselves and defending their homes.