Posted by
Bryan Jacoutot
Wednesday, April 30, 2014 at 2:00pm
| 4/30/2014 - 2:00pm
"My kids used to love math. Now it makes them cry. Thanks standardized testing and common core!"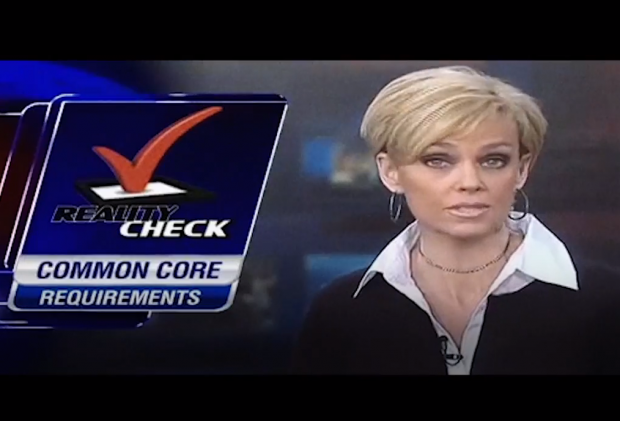 Last night, comedian Louis C.K. was apparently very frustrated with the Common Core inspired homework his children were charged with doing. To vent his frustration, he took to Twitter to give the world a glimpse of what he and his children were dealing with.
My kids used to love math. Now it makes them cry. Thanks standardized testing and common core!

— Louis C.K. (@louisck) April 28, 2014
A huge amount of my third graders time is spent preparing for and answering questions like this. pic.twitter.com/WU5tEo8JRO

— Louis C.K. (@louisck) April 28, 2014
This is one of my favorites. Also for third graders. Who is writig these? And why? pic.twitter.com/xUBVIxE6WU

— Louis C.K. (@louisck) April 28, 2014
Look at 4 of part a. And the point isn't that it's too hard. Just read #4. Please. pic.twitter.com/5bnUlaXG5b

— Louis C.K. (@louisck) April 28, 2014
"Why night you want each picture to stand for more than 1 balloon?"
Yet again I must tell my kid "don't answer it. It's a bad question"

— Louis C.K. (@louisck) April 28, 2014
Sorry. I sit with my kids as they so their HW they devour knowledge. When it's hard they step up. Their teachers are great

— Louis C.K. (@louisck) April 28, 2014
But it's changed in recent years. It's all about these tests. It feels like a dark time. And nothing is going in anymore.

— Louis C.K. (@louisck) April 28, 2014
It's this massive stressball that hangs over the whole school. The kids teachers trying to adapt to these badly written notions.

— Louis C.K. (@louisck) April 28, 2014
these questions btw were not written by her teacher. they were on a standardized test. written by pearson or whoever the hell

— Louis C.K. (@louisck) April 29, 2014
Okay I'm done. This is just one dumb, fat parent's POV. I'm pissed because I love NYC public schools. mice, lice and all.

— Louis C.K. (@louisck) April 29, 2014
Ordinarily, I try to avoid using anecdotal evidence to address an incredibly broad issue like Common Core, but Louis C.K. is far from alone. Indeed, I've personally spoken to a number of elementary school teachers who are all uniformly dissatisfied with Common Core and the tests that result from its implementation. Moreover, each time a parent talks about their child's "crazy experience" navigating the Common Core curriculum, the examples they point to are all very similar.
Take, for instance, a Facebook post Dan Bongino made about his children's experience with Common Core, and his reaction to it.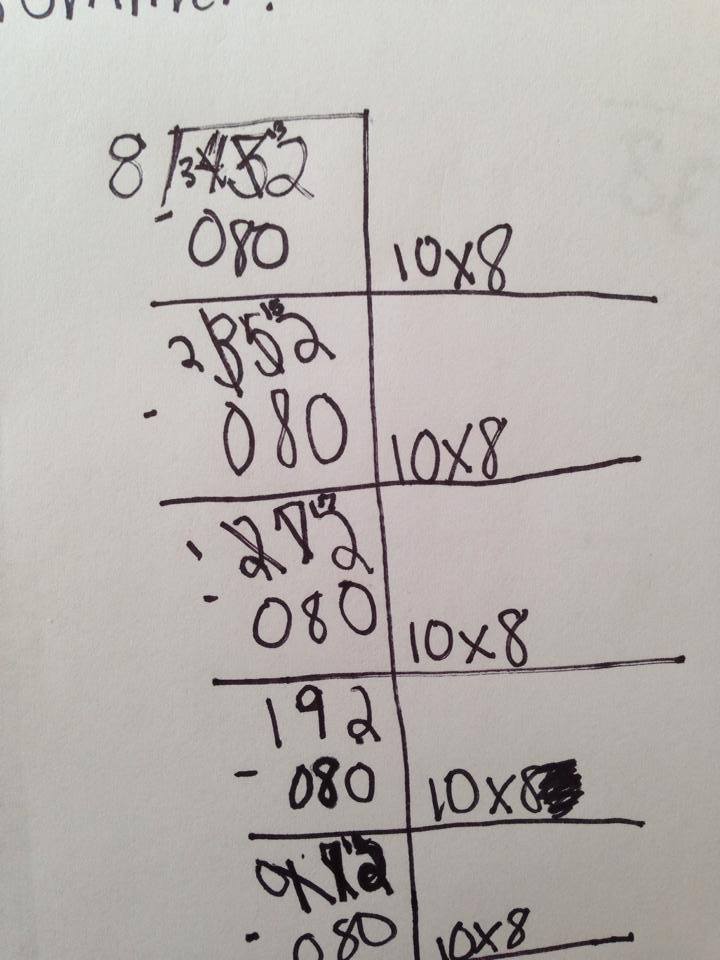 Look at the picture I have attached to this post. I gave my daughter a relatively easy long-division problem to do today, in an attempt to gauge her progress, and this is what she gave back to me.

This is completely unacceptable. How is it that we are replacing a time-tested, efficient method of long-division with an absurd, multi-step process that not only confuses the students, but the parents too?

Friends, all politics are local and it gets no more local than your kitchen table. Fight back against the Common Core, and do it quickly, by calling and emailing your local, state, and federal elected officials.

This is not a partisan issue. Your child's education is suffering whether you are a Democrat or a Republican. Every second we lose is another second our kids are being exposed to a third-rate curriculum in a first-world economy. Count on me as an ally in this fight.
At a certain point, anecdotal evidence stops being anecdotal, and becomes a shared experience. Is that where we are at with Common Core?
At the very least, one thing is for certain. Louis, C.K., you are not alone.
(Featured Image Source: YouTube)