Posted by
William A. Jacobson
Monday, September 30, 2013 at 8:30am
| 9/30/2013 - 8:30am
#BlameHarryReid Twitter feed added at bottom of post
For a government shutdown if it happens.
The U.S. Senate is dysfunctional because of Harry Reid.
No budget.
No votes on most House legislation.
No nothing except his way or the highway.
We're seeing it again in the Continuing Resolution and Debt Ceiling battles.  Because Reid has shut down and shut out Republican voices, the only way to raise budget issues is using Continuing Resolution and Debt Ceiling deadlines — a necessity in Harry Reid's Senate not the choice Republicans wanted.
The poisoning of our politics by Reid did not start with the latest battles, it has been his methodology for years.
You will not hear this narrative in the mainstream media.
So on this day of all days, Tweet out #BlameHarryReid.
(You can tweet this post, or use the Tweet broadcast function at the top of the sidebar which will be active for a few hours.)
(added) As of 12:41 a.m., the hashtag #BlameHarryReid was still rising (Twitter feed added to bottom of post):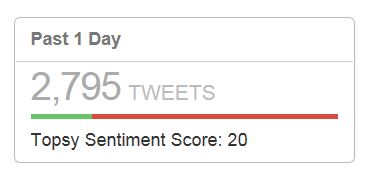 Twitchy if tracking the action, #BlameHarryReid: Looming shutdown? Citizens to Sen. Reid: Own it.
Thanks for making this a Topsy Top 1k post (a/o 5:35 p.m.)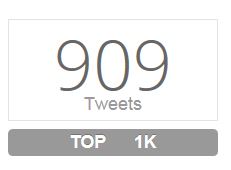 Update: True to form, Politico via Drudge reports that Reid, who had the Senate take all of yesterday and this morning off, will not allow a vote on the House bill funding the government but removing the medical equipment tax: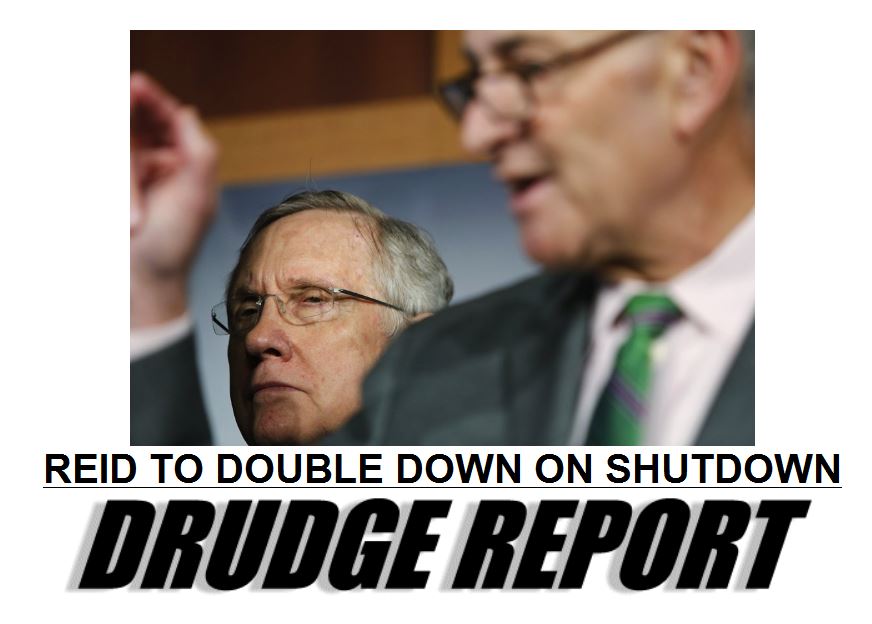 Astounding: Pres Obama wanted to meet w/ Congressional Leaders to avoid shutdown, Harry Reid talked him out of it. http://t.co/nGNkg3HddC

— Brad Dayspring (@BDayspring) September 30, 2013
Via NoisyRoom, The Truth About A Government Shut-Down: It doesn't really "shut down" the government and it's been done in 1976, 1977, 1978, 1979, 1981, 1982, 1983, 1984, 1986, 1987, 1990 and 1995:
Tweets about "#BlameHarryReid"