Posted by
William A. Jacobson
Thursday, July 18, 2013 at 5:01pm
| 7/18/2013 - 5:01pm
The city of Detroit filed for Chapter 9 bankruptcy protection in federal court Thursday, laying the groundwork for a historic effort to bail out a city that is sinking under billions of dollars in debt and decades of mismanagement, population flight and loss of tax revenue.

The bankruptcy filing makes Detroit the largest city in U.S. history to do so.
No one could have seen this coming, except Dewey: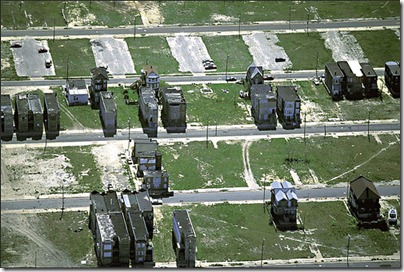 Hmmm … this can't be coincidence:
Michael Moore files for divorce from wife http://t.co/EsCd2p67aQ

— Wash. Free Beacon (@FreeBeacon) July 18, 2013
Most clueless Detroit bankruptcy tweet of the day:
So I heard that Detroit file bankruptcy ??? Any details why? Strange

— Joelle M (@JoelleMackey7) July 18, 2013
Elsewhere:
Turn Detroit into a national park, to show our kids the wonders of "Government Help."

— David Burge (@iowahawkblog) July 18, 2013
#Detroit filed for bankruptcy. Well, it's about time something bad happened during Obama's second term.

— Joe Cilio (@JoeCilio) July 18, 2013
Detroit officials tell residents not to panic over the bankruptcy. They don't expect any disruption to the city's cocaine availability.

— Blaise Miller (@BlaiseInKC) July 18, 2013
Detroit is a prime example of Thatcher's 'At some point you run out of other people's money.' #tcot #UniteBlue #p2

— Ross . (@indyrallen) July 18, 2013
I'm just disgusted at the political and divisive attempt to make the failure of a city about the people who have run it for half a century.

— Charles C. W. Cooke (@charlescwcooke) July 18, 2013
Has Detroit considered raising taxes?

— Frank J. Fleming (@IMAO_) July 18, 2013
Update:
Where have I heard this line before?
Email from conservative reader: "They told me that if I voted for Romney that Detroit would go bankrupt. And they were right!"

— Greg Sargent (@ThePlumLineGS) July 18, 2013