Posted by
Fuzzy Slippers
Sunday, October 28, 2012 at 9:00pm
| 10/28/2012 - 9:00pm
Each day until Election Day we will feature a previously unpublished photo sent in by a Legal Insurrection reader on National Empty Chair Day, September 3, 2012.
The countdown continues with 9 days to go.
Today's great Empty Chair photo comes to us from Yvonne and Glen in New York.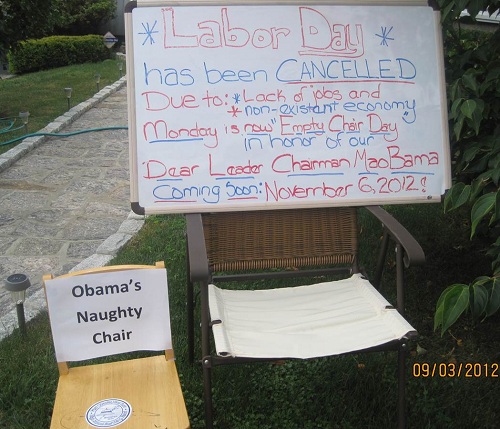 The "naughty chair" is a nice touch, isn't it?
(Note: DO NOT SEND additional photos, we are using only photos originally submitted on National Empty Chair Day.)