Posted by
Fuzzy Slippers
Monday, October 22, 2012 at 7:00pm
| 10/22/2012 - 7:00pm
Each day until Election Day we will feature a previously unpublished photo sent in by a Legal Insurrection reader on National Empty Chair Day, September 3, 2012.
The countdown continues with 15 days to go.
Today's great Empty Chair photo comes to us from Karen in Texas who writes, " My theme:  OWS, (Occupy White House Seat – Romney/Ryan).  Can't find any bumper stickers locally, so had to long-hand the whole thing, but still gets the point across."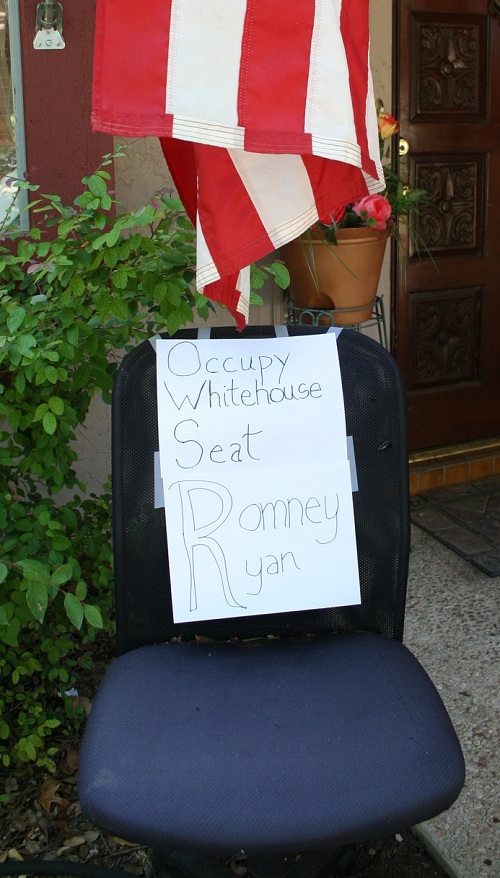 This does indeed get the point across.
(Note: DO NOT SEND additional photos, we are using only photos originally submitted on National Empty Chair Day.)