Posted by
William A. Jacobson
Wednesday, January 25, 2012 at 3:08pm
| 1/25/2012 - 3:08pm
S.E. Cupp, who previously called Newt a woman on the verge of a nervous breakdown, is on the verge of a breakdown, Newt's Doomed Crusade:
At the risk of sounding maudlin or apocalyptic, the conservative movement is  poised to become irrelevant or simply extinct….

[C]onservatives are in dire need of a come-to-Jesus-moment, the  likes of which even Tim  Tebow cannot inspire….
In other news: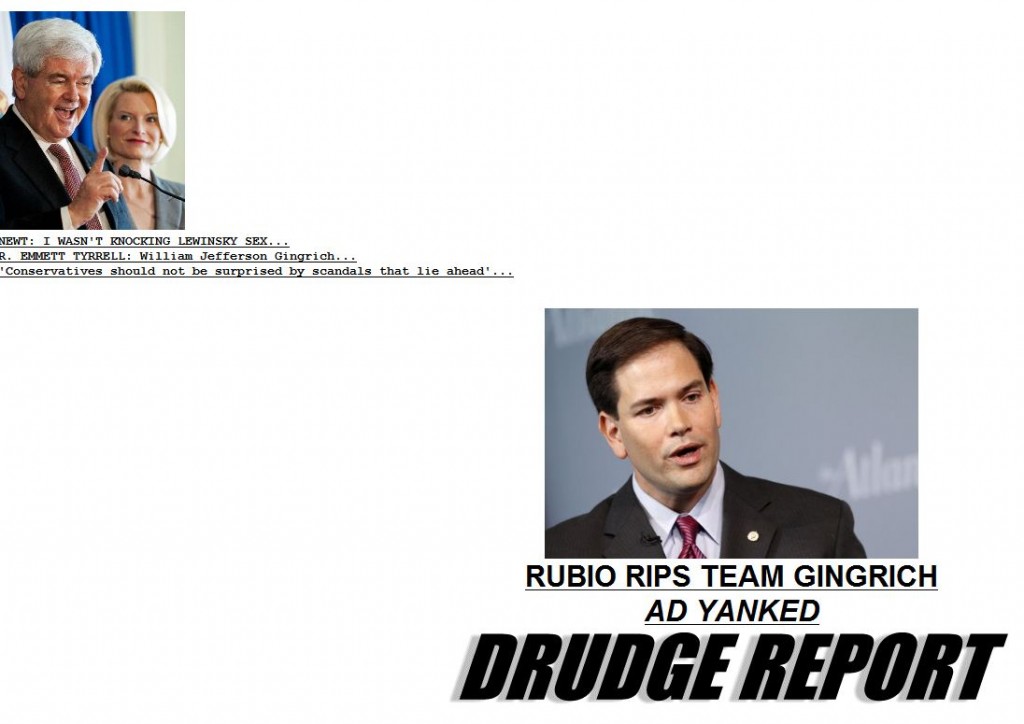 Not all hope is lost, h/t commenter Logos, Drudge has updated around 3:30 p.m. Eastern to reveal that Nancy has backtracked — see if you can find it.  Drudge has an absolute right to do what he wants, and we have an absolute right to point out that he has been promoting Romney and targeting Newt: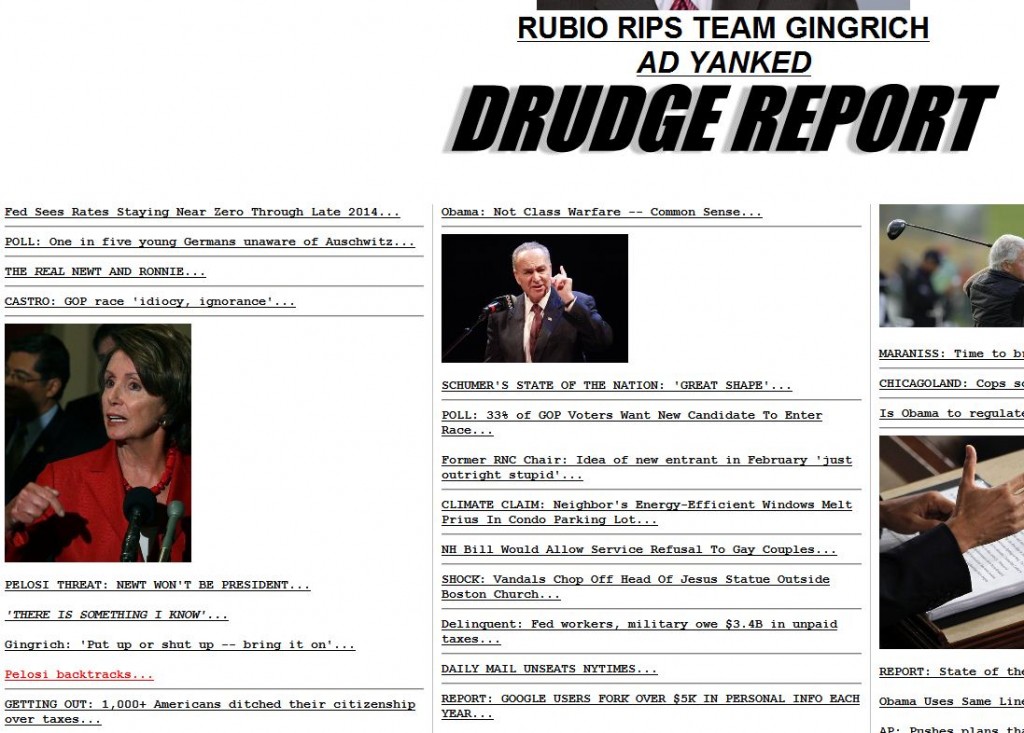 as opposed to: