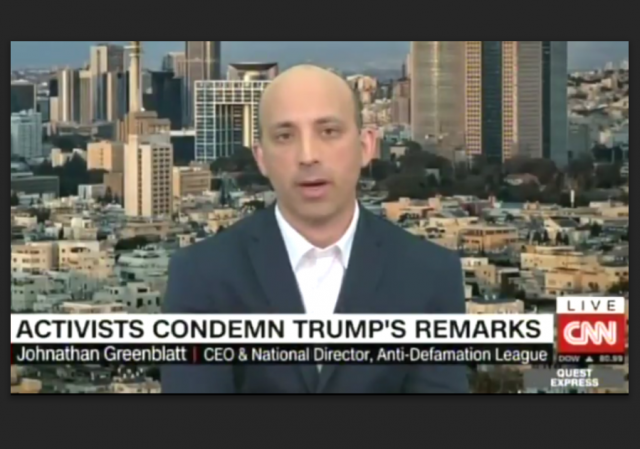 on
This post originally was published by 
The Gatestone Institute
, under the title 
What Happened to the ADL?
Cross-posted with permission. --------------- In the months leading up to the U.S. presidential election in November 2016, a former director of the World Jewish Congress decried the direction in which the new head of the Anti-Defamation League (ADL) was taking the international human rights group. In a series of columns, Isi Leibler -- a prominent Australian Israeli -- 
blasted
 ADL CEO Jonathan Greenblatt, a former adviser to President Barack Obama, for turning the 100-year-old organization, whose mission is to monitor and expose anti-Semitism and other forms of racism, into a platform that "represents an echo chamber of left-wing Democratic politics."