Posted by
Mike LaChance
Wednesday, October 28, 2020 at 8:00am
| 10/28/2020 - 8:00am
"The College Fix took photographs last week and confirmed the bust is still missing."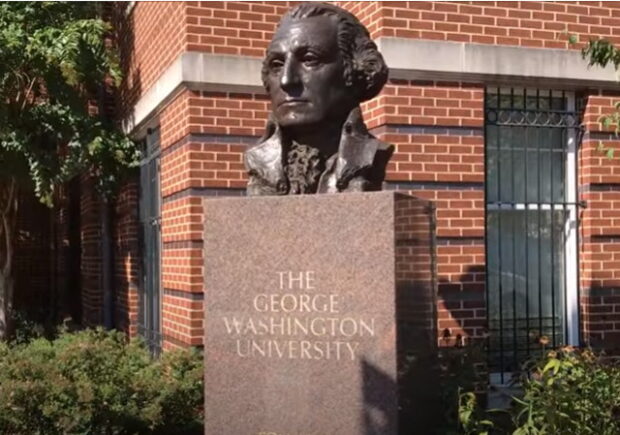 Is this the new normal? Is the school afraid of campus radicals who might do this again?
The College Fix reports:
Five months later, and GWU still has not reaffixed beheaded George Washington monument

It's been five months since George Washington University found a bust of its namesake and the nation's first president on the ground.

University officials refuse to say when, if ever, it will be returned. Nor will they comment on the head's current location.

On June 1, someone removed the bust of George Washington at the private university in D.C. It was just one week after the death of George Floyd at the hands of Minneapolis police officers. Floyd's death led to nationwide protests, including protests in D.C.

The beheading happened during the week of protests and the student paper The GW Hatchet reported the removal and protests were connected.

The College Fix took photographs last week and confirmed the bust is still missing. None of the media relations officials contacted by The Fix responded to two emailed requests for comment in the past week.

The Fix emailed Assistant Director of Media Relations Crystal Nosal, director of media relations Maralee Csellar, media relations specialist Timothy Pierce and the general media relations email and received no response.

The school took three weeks in June to acknowledge the incident and then released contradictory information. The campus police log said the department had closed its investigation, but the school said otherwise.