Posted by
William A. Jacobson
Monday, February 22, 2021 at 10:33am
| 2/22/2021 - 10:33am
Thomas, Alito, and Gorsuch dissent, arguing the cases are not moot because, in Alito's dissent, "the cases now before us are not moot. There is a 'reasonable expectation' that the parties will face the same question in the future."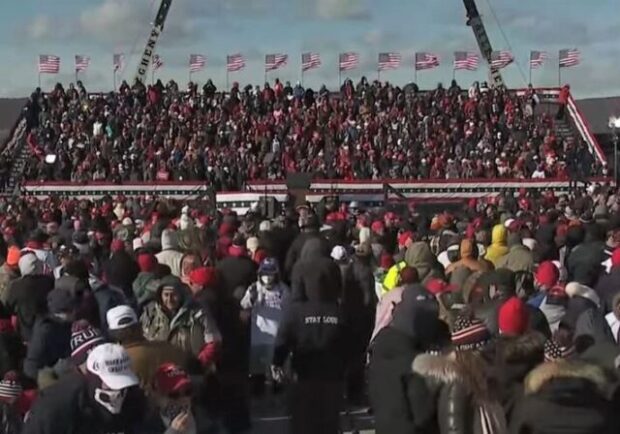 No surprise here. The Supreme Court has refused to accept a case challenging the Pennsylvania election result, on the basis that the mail-in ballot procedures were illegal, as "moot".
The Order recites:
The motions of Donald J. Trump for President, Inc. for leave to intervene as petitioner are dismissed as moot. The motions of Thomas J. Randolph, et al. for leave to intervene as respondents are dismissed as moot. The motion of Honest Elections Project for leave to file a brief as amicus curiae in No. 20–542 is granted. The motion of White House Watch Fund, et al. for leave to file a brief as amici curiae in No. 20–574 is granted. The petitions for writs of certiorari are denied.
Justice Thomas, dissenting, argued the Court should take the case:
The Constitution gives to each state legislature authority to determine the "Manner" of federal elections. Art. I, §4, cl. 1; Art. II, §1, cl. 2. Yet both before and after the 2020 election, nonlegislative officials in various States took it upon themselves to set the rules instead. As a result, we received an unusually high number of petitions and emergency applications contesting those changes. The petitions here present a clear example. The Pennsylvania Legislature established an unambiguous deadline for receiving mail-in ballots: 8 p.m. on election day. Dissatisfied, the Pennsylvania Supreme Court extended that deadline by three days. The court also ordered officials to count ballots received by the new deadline even if there was no evidence—such as a postmark—that the ballots were mailed by election day. That decision to rewrite the rules seems to have affected too few ballots to change the outcome of any federal election. But that may not be the case in the future. These cases provide us with an ideal opportunity to address just what authority nonlegislative officials have to set election rules, and to do so well before the next election cycle. The refusal to do so is inexplicable.

* * *

One wonders what this Court waits for. We failed to settle this dispute before the election, and thus provide clear rules. Now we again fail to provide clear rules for future elections. The decision to leave election law hidden beneath a shroud of doubt is baffling. By doing nothing, we invite further confusion and erosion of voter confidence. Our fellow citizens deserve better and expect more of us. I respectfully dissent.
Justice Alito, joined by Gorsuch, also would have taken the case:
I agree with JUSTICE THOMAS that we should grant review in these cases. They present an important and recurring constitutional question: whether the Elections or Electors Clauses of the United States Constitution, Art. I, §4, cl. 1; Art. II, §1, cl. 2, are violated when a state court holds that a state constitutional provision overrides a state statute governing the manner in which a federal election is to be conducted. That question has divided the lower courts,* and our review at this time would be greatly beneficial.

* * *

For these reasons, the cases now before us are not moot. There is a "reasonable expectation" that the parties will face the same question in the future, see Wisconsin Right to Life, Inc., 551 U. S., at 463, and that the question will evade future pre-election review, just as it did in these cases. These cases call out for review, and I respectfully dissent from the Court's decision to deny certiorari.