Posted by
Mary Chastain
Thursday, December 3, 2020 at 9:00am
| 12/3/2020 - 9:00am
"We have alleged in our Complaint on behalf of the President that the Wisconsin Elections Commission and other state and local officials in Wisconsin broke the Wisconsin Election Code and ran an unconstitutional and unlawful election."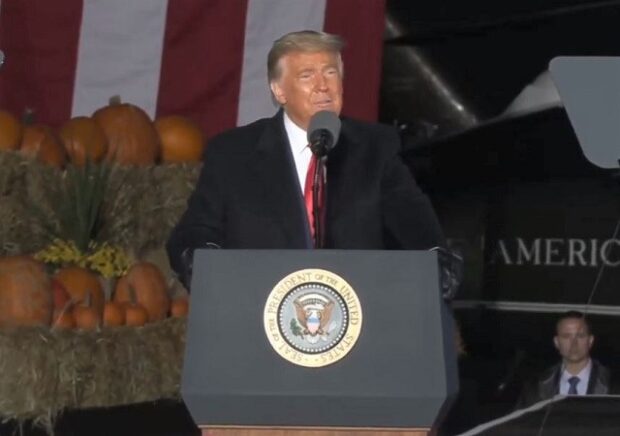 President Donald Trump's campaign filed a lawsuit (pdf) against the Wisconsin Elections Commission and others, accusing them of "unlawful and unconstitutional acts" during the recount of the 2020 presidential election.
They filed this lawsuit in the U.S. District Court for the Eastern District of Wisconsin, Milwaukee Division.
Bill Brock, Trump's lead counsel in the Wisconsin federal suit, said the campaign accuses the officials of breaking "Wisconsin Election Code" in the recount:
"The United States Constitution prevents the rules in a Presidential Election from being changed at the last minute by un-elected bureaucrats and local politicians who may have a more narrow interest in the outcome of the election. We have alleged in our Complaint on behalf of the President that the Wisconsin Elections Commission and other state and local officials in Wisconsin broke the Wisconsin Election Code and ran an unconstitutional and unlawful election. Nothing is more important to our national fabric and future than integrity in our electoral process. This lawsuit is one-step in the direction of fairer, more transparent, more professional and ultimately more reliable elections in America."
The lawsuit names Wisconsin Secretary of State Douglas La Follette, but a Wisconsin elections clerk noted on Twitter that the secretary "had nothing to do with election administration" along with the City of Milwaukee Clerk.
The woman mentioned the lawsuit only named five of the six Wisconsin Elections Commission members. It did not name Julie Glancey.
The campaign noted these key allegations within the lawsuit:
Directives by the Wisconsin Elections Commission undercutting Wisconsin's Photo Identification Law.
A Plan by the Mayors of Wisconsin's five largest cities (Milwaukee, Madison, Kenosha, Green Bay and Racine) and funded by an out-of-state organization known as the Center for Tech & Civic Life to implement a new form of balloting in Wisconsin using un-manned, absentee ballot drop boxes without adequate or uniform chain of custody standards and security protocols contrary to the Wisconsin Election Code.
Directives by the Wisconsin Elections Commission that facilitated the unlawful, un-manned absentee ballot drop box Plan by endorsing illegal drop boxes (which were then ultimately used throughout the State in the election), failing to adopt uniform chain of custody and security protocols for the ballots in the drop boxes and failing to ensure public access to the process.
Directives by the Wisconsin Elections Commission to election officials to tamper with witness certifications on absentee ballot envelopes which facilitated the counting of unlawful ballots in the election in violation of the Wisconsin Election Code.
The campaign already asked the Wisconsin Supreme Court to throw out 221,000 ballots in Dane and Milwaukee counties.
Municipal, county, and state authorities ruled the ballots valid and legal, including "in-person absentee ballots without an associated written application, incomplete and altered absentee ballots, indefinitely confined absentee ballots and ballots collected at Madison's Democracy in the Park event."