Posted by
Mary Chastain
Thursday, October 29, 2020 at 2:06pm
| 10/29/2020 - 2:06pm
"After an extensive search, we have found the contents of the package and are arranging for its return."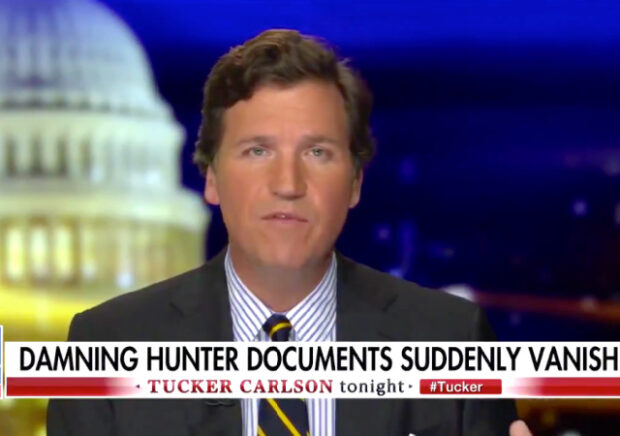 A UPS spokesman told The Wrap that the company found Tucker Carlson's damning Hunter Biden documents.
From The Wrap:
"After an extensive search, we have found the contents of the package and are arranging for its return," UPS told TheWrap. "UPS will always focus first on our customers, and will never stop working to solve issues and make things right. We work hard to ensure every package is delivered, including essential goods, precious family belongings and critical healthcare."

There was no word on how soon the package might be delivered to Carlson. A representative for Fox News did not immediately return a request for comment.
Carlson told his audience on Wednesday that a source had damning documents about Hunter Biden and his family.
Carlson's producer mailed the documents to Los Angeles, where Tucker was filming an interview with Hunter's ex-associate Tony Bobulinski.
One employee at a sorting facility noticed that the "package was opened and empty."
Legal Insurrection found out that there were copies of the documents. Many people, including myself, thought Tucker did not have copies because he did not mention it on his show.