Posted by
Mary Chastain
Wednesday, October 28, 2020 at 5:00pm
| 10/28/2020 - 5:00pm
Can someone tell me who Jill Biden is talking about in this tweet?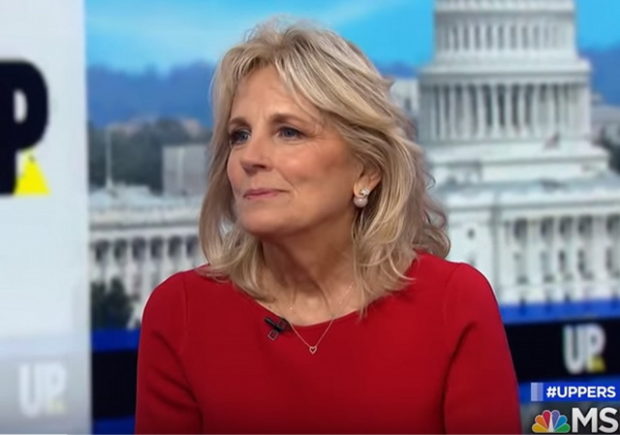 It's weird when a wife doesn't think her husband is decent. Like Dr. Jill Biden.
Decency is on the ballot.

— Dr. Jill Biden (@DrBiden) October 27, 2020
Where is this decency on the ballot? What does Jill know that I do not know?! I can never find decency on a ballot. But we all know how I feel about politicians.
Jill was not talking about her husband, right?
Then you ain't it, sis.

— stephiegal (@stephiegal) October 28, 2020
— Chip Graumlich (@chip_graumlich) October 28, 2020
— Dan415 (@DannyR415) October 28, 2020
— Cate Long (@cate_long) October 27, 2020
Hunter Biden's ex-business partner Tony Bobulinski: "I remember looking at Jim Biden and saying how are you guys getting away with this? Aren't you concerned? He looked at me, and he laughed a little bit, and said 'PLAUSIBLE DENIABILITY.'" pic.twitter.com/IxbND1IbWV

— Tucker Carlson (@TuckerCarlson) October 28, 2020
Yeah. Lots of "decency" on that laptop Jill. And you all knew all of it. https://t.co/XIEttLiqoY

— Stacey – 1776 & MLK (@ScotsFyre) October 28, 2020
The perception of decency is subjective & heavily influenced by media driven narratives.

Can we talk about the policies on the ballot, or nah? https://t.co/ZQDEffiDA5

— ™️ʞɹᴉɯS (@FoundersGirl) October 28, 2020
Does that include decency toward the vulnerable elderly with dementia and the respectful care they deserve to give them quality of life? https://t.co/lDLRZ5qT3p

— Debbie Brannon ❌ (@brannon_debbie) October 28, 2020
Did she get a different ballot? https://t.co/hq1yRSxYzk

— Ornery (@OrneryThe8th) October 28, 2020
You cannot be this self unaware. You deserve this ratio.

— Mindy Robinson 🇺🇸 (@iheartmindy) October 28, 2020