Posted by
Mary Chastain
Friday, October 23, 2020 at 11:00am
| 10/23/2020 - 11:00am
Some people lost their private insurance three times under Obamacare.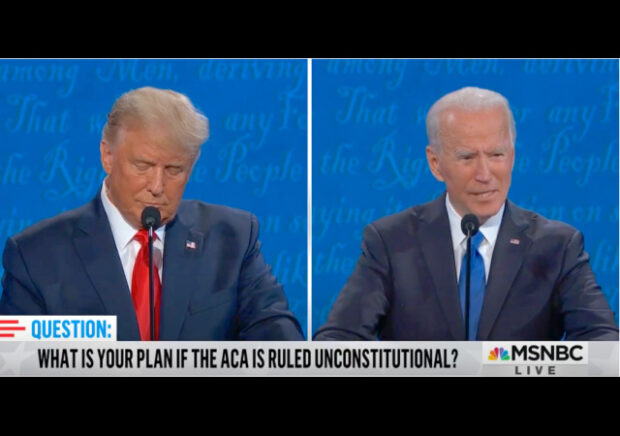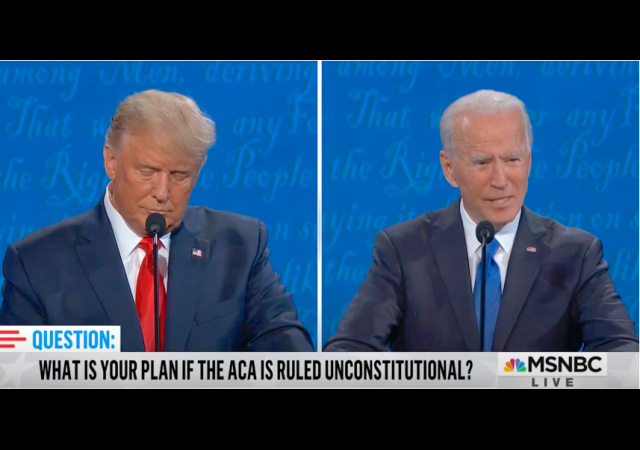 Stop. Lying. About. Obamacare.
Democratic presidential candidate Joe Biden lied about Obamacare:
"The reason why I had such a fight with 20 candidates for the nomination was I support private insurance," he said. "Not one single person with private insurance would lose their insurance under my plan, nor did they under Obamacare. They did not lose their insurance unless they chose they wanted to go to something else."
You do not support private insurance!
Plus, those of us who were able to keep our insurance had to accept new plans with higher deductibles.
Since I have so many health problems I went ahead and chose a high deductible because my meds get me to my deductible by the end of February. One infusion for my rheumatoid arthritis puts me above the 50% mark. (Yes, a small dose is that expensive)
Obamacare went into effect in 2013. Almost right away insurance companies canceled policies for five million Americans.
Millions keep losing their private insurance every year.
President Barack Obama's administration, which included Joe, knew millions would lose their insurance.
Politifact's 2013 Lie of the Year belonged to Obama: "If you like your health care plan, you can keep it."
I lost my private insurance THREE TIMES when Obamacare came along, Mr. Biden.

— Becky Kevoian (@BobsFunGirl) October 23, 2020
Biden: "Not one person lost their private health insurance because of Obamacare."

That's right… my healthcare plan just magically went poof for no reason when I needed it most. ❤️

— Calli Norton (@CalliNorton) October 23, 2020
I had private health insurance thru 2016 & my cost was $0/yr w/an employer subsidy. Obamacare changed all of that. My plan was cancelled & my costs went from $0 to about $13,000/year. Most people forget this is one of the primary reasons Obama lost the House of Reps in 2010.

— Victor Trombettas (@vgttrom) October 23, 2020
I'm a family that lost our private insurance after #Obamacare We're out here despite what @JoeBiden is saying.
Our 20+ year family practice also went out of business during that time b/c of Obamacare.#Debates2020

— Mrs. Rutter ™ (@lindarutter) October 23, 2020
I lost my health insurance under Obamacare THREE TIMES @JoeBiden https://t.co/xyABQuAs0K

— Jodi McPhee Giddings (@JodiGiddings) October 23, 2020