Posted by
Mary Chastain
Monday, July 13, 2020 at 1:00pm
| 7/13/2020 - 1:00pm
No new deaths because so many already have died, the house has burnt down and the fire is out.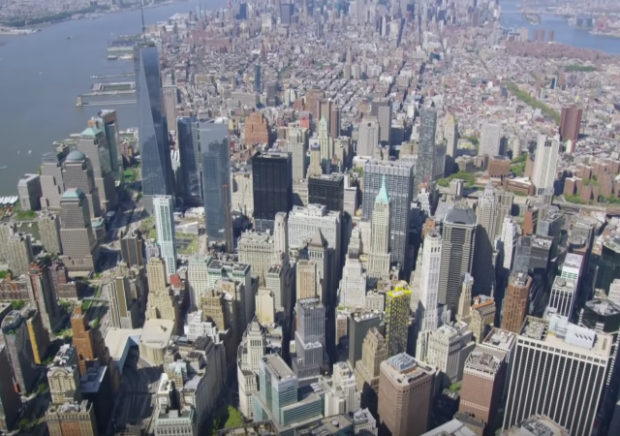 No one died from the Wuhan coronavirus in New York City on Sunday. That's awesome. I'm glad.
The left has found a way to praise NYC even though Mayor Bill de Blasio screwed up royally at the beginning of the outbreak.
Did NYC really have no deaths on Sunday?
This is wrong.

Most likely ~20 people died of #covid19 in NYC yesterday. It just takes time for the records to make their way through the system.

Every time someone notices a "0" in the deaths column, they make the same damn mistake. Like last month:https://t.co/srpYi8IXLn

— Charles Seife (@cgseife) July 13, 2020
Valerie Jarrett cheered that "short term sacrifice saves lives!!!"
Can someone remind her that de Blasio and other NYC officials encouraged residents to go out and about? They even pushed people to attend Chinese New Year celebrations. Researchers believe NYC is the primary source of virus infections across the country.
Would you like to tell my kids that their grandparents were "short term sacrifices"? This is disgusting. https://t.co/8NkkzEoaae

— Janice Dean (@JaniceDean) July 13, 2020
Glad NY came out on the other side and can return to normal life to some capacity. It was a hellish few months and heartbreaking to watch. But let's not rewrite history and pretend NY implemented anything particularly unique to slow the spread and end the crisis.

— Alicia Smith (@Alicia_Smith19) July 13, 2020
About that…. pic.twitter.com/cdB81DGhTX

— 100 Proof (@ChampionCapua) July 13, 2020
More people died with coronavirus in New York City (population 8 million) than Texas (29 mil), Florida (21 mil), California (39 mil) and Georgia (11 mil) … combined. https://t.co/8CLb81l8u3

— Steve Krakauer (@SteveKrak) July 13, 2020
I didn't realize "kill all the vulnerable" was considered an acceptable strategy.

— Leatherwood (@servillius) July 13, 2020
It's easier to slow infections/deaths once over a quarter of your state has had the virus and therefore the virus can't spread as fast.

Saw this somewhere but it rings true: NY "flattened the curve" the same way a house burnt to the ground extinguished a fire.

— Alicia Smith (@Alicia_Smith19) July 13, 2020
Glad NY came out on the other side and can return to normal life to some capacity. It was a hellish few months and heartbreaking to watch. But let's not rewrite history and pretend NY implemented anything particularly unique to slow the spread and end the crisis.

— Alicia Smith (@Alicia_Smith19) July 13, 2020
NY infected the rest of the country – they are responsible for 1/3 of all COVID deaths and Cuomo's mandate killed 6k elderly people.

— The?FOO (@PolitiBunny) July 13, 2020
A timely reminder to folks trying to act like everywhere else somehow needs to get on New York's level in responding to coronavirus: https://t.co/i7Wucrv6Ab

— James Hasson (@JamesHasson20) July 13, 2020