Posted by
Mary Chastain
Wednesday, January 29, 2020 at 3:00pm
| 1/29/2020 - 3:00pm
"All Classified National Security. Who would do this?"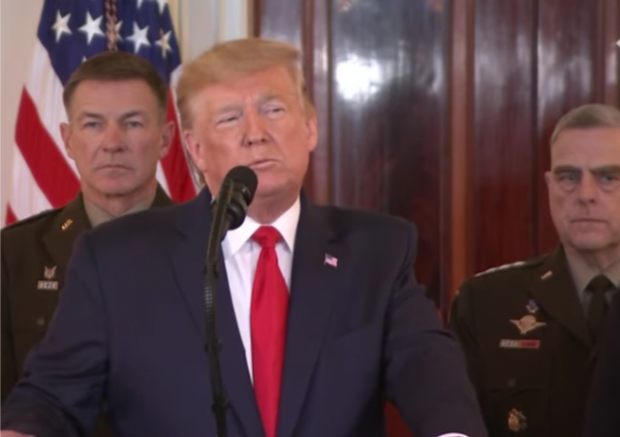 President Donald Trump unloaded on former National Security Adviser John Bolton over his book's manuscript, which appeared in The New York Times.
Bolton claimed Trump wanted to withhold millions to Ukraine unless its government opened an investigation into the Biden family.
For a guy who couldn't get approved for the Ambassador to the U.N. years ago, couldn't get approved for anything since, "begged" me for a non Senate approved job, which I gave him despite many saying "Don't do it, sir," takes the job, mistakenly says "Libyan Model" on T.V., and..

— Donald J. Trump (@realDonaldTrump) January 29, 2020
….many more mistakes of judgement, gets fired because frankly, if I listened to him, we would be in World War Six by now, and goes out and IMMEDIATELY writes a nasty & untrue book. All Classified National Security. Who would do this?

— Donald J. Trump (@realDonaldTrump) January 29, 2020
The Senate had already been fighting over calling witnesses in the impeachment trial. The Senate needs 51 votes to pass a motion to call witnesses and this drops? Hhhmmm!
So today I also noticed that some have said BREAKING the White House has told Bolton not to publish his book.
But Byron York noticed the dates on the letter and the NYT article.
It's not breaking because they sent the letter to Bolton on January 23. The NYT published its article on January 26.