Posted by
Kemberlee Kaye
Wednesday, October 16, 2019 at 5:00pm
| 10/16/2019 - 5:00pm
Because people of the internet were mean to him, Frey suggested it gave him a "small glimpse" into what he assumed "it must be like for… any woman on the Internet."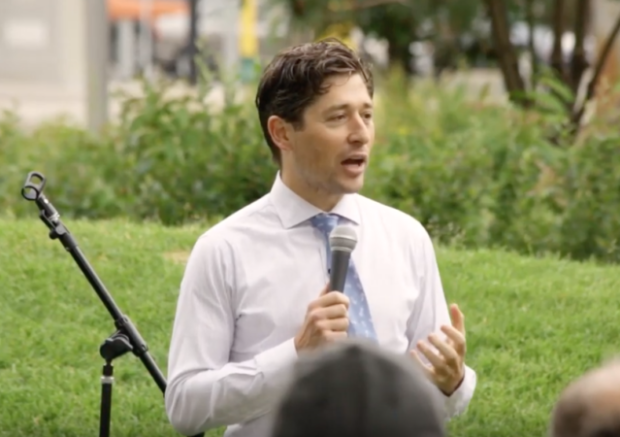 Minneapolis' Democrat Mayor Jacob Frey has had a rough time after publicly maligning President Trump and attempting to keep the president out of the city.
Because people of the internet were mean to him, Frey suggested it gave him a "small glimpse" into what he assumed "it must be like for… any woman on the Internet."
Weird week. My DMs are trash, which gave me a small glimpse into what I assume it must be like for…any woman on the Internet?https://t.co/Ie1mWroBvr

— Jacob Frey (@Jacob_Frey) October 11, 2019
And I guess if people of the internet are mean to you on the regular, then you're a woman? Or you can identify as a woman on the internet? I don't even know how these things work anymore.
Trump and Frey got into a public spat when Frey attempted to block a Trump rally from taking place in Minneapolis:
The lightweight mayor is hurting the great police and other wonderful supporters. 72,000 ticket requests already. Dump Frey and Omar! Make America Great Again! https://t.co/ibTqvSbsbn

— Donald J. Trump (@realDonaldTrump) October 8, 2019
This also happened:
[h/t Pluralist]